With almost three decades of experience and dedication to its ideals, CFB continues to surge ahead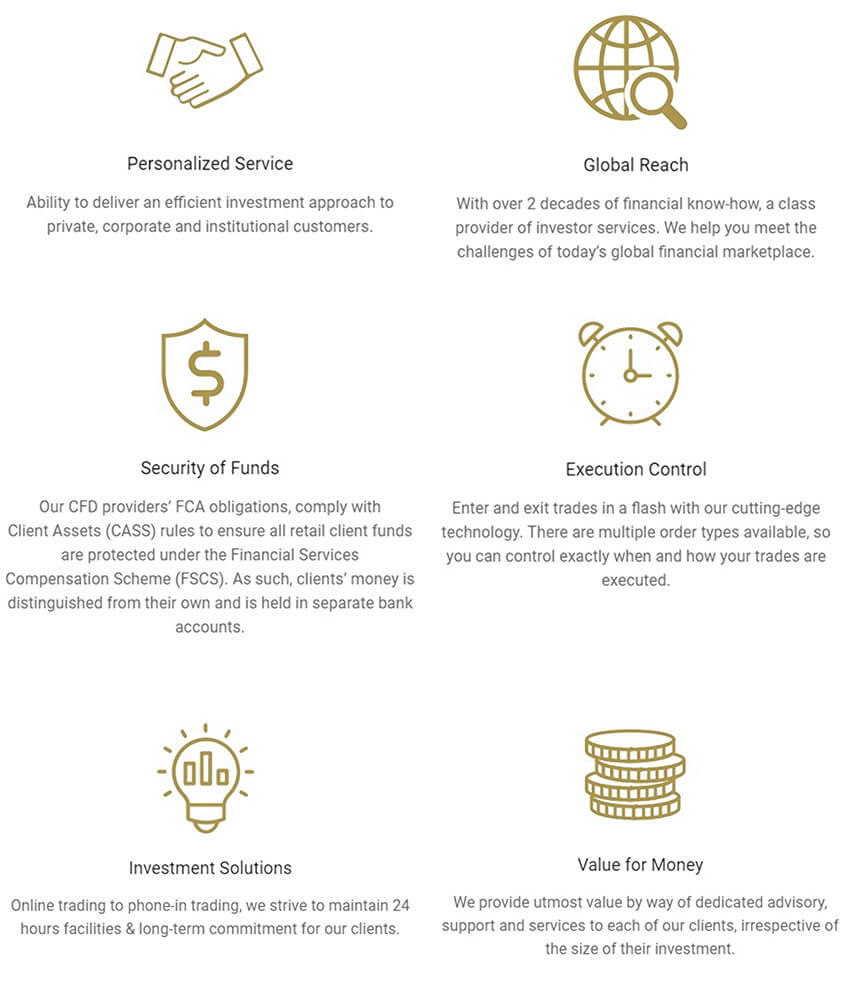 Century Financial Brokers was founded by Sulaiman Baqer Mohebi in 1989 with a vision to provide its clients impeccable services, accessible trading instruments and financial products, and a wealth of investment opportunities spanning the global financial markets.
Since its inception, the Dubai-based firm has emerged as a leader of the financial services industry in the Middle East, offering cutting-edge online trading solutions with an emphasis on customer care and satisfaction.
Century Financial Brokers (CFB) has earned its reputation as a regional pioneer in its industry, driving innovation throughout its 28 years in business. This lively and customer-centric institution has been on a path of continuous improvement, led by its visionary CEO Bal Krishen, who has a full-career experience in the relevant field.
Krishen has been selected to lead the team of professionals, managing the present business with a keen eye on the future of the company with an intimate knowledge of its past, having spent over 20 years at CFB. Krishen has been an inspirational leader in the business, who embodies the company's core values: Trust, Expertise and Innovation. Having joined CFB in 1997, his meteoric rise, parallel to the rise of the institution itself, has made him a perfect role model for aspiring professionals.
A philanthropist and entrepreneur with more than 25 years of financial expertise across various investment fields, covering bonds, real estate, equities, currencies, commodities, and capital appreciation products. Krishen is a true pioneer in mapping and developing investment strategies.

CFB has the honour of being the first company in the region to offer margin trading in the global financial markets, the first to offer online trading facility, to operate a 24-hour dealing room, and to provide CFD trading through the most advanced trading platform on the market.
For nearly three decades, CFB has provided a diversified range of financial products and a wide array of professional services to its private and corporate investors.
The firm has raised the bar of client expectations in the region, and has met the challenges with aplomb.
CFB's clients are provided with a host of premium services that includes market research updates, training in trading and online platform functionality, a personal trade adviser, a dedicated 24-hour customer service desk, access to customised analysis, research, and support.
The company's bespoke services and flexible investment solutions, coupled with round-the-clock comprehensive market information, and training and education programmes that continue to empower investors, and allow them to make well-informed investment decisions.
The momentum CFB has gathered since its beginnings shows no signs of slowing down, and has seen the company extend its network throughout the Middle East and the Gulf Region.
With its visionary leadership in full control, CFB looks set to grow further in the region, while staying true to its core values and its commitment to provide the highest quality services and solutions to private and corporate investors, and tailoring financial solutions for local and expatriate clients.
Century Financial Brokers is licensed by the Central Bank of UAE and regulated by the Securities and Commodities Authority. The firm remains Dubai's oldest and most trusted investment services provider.