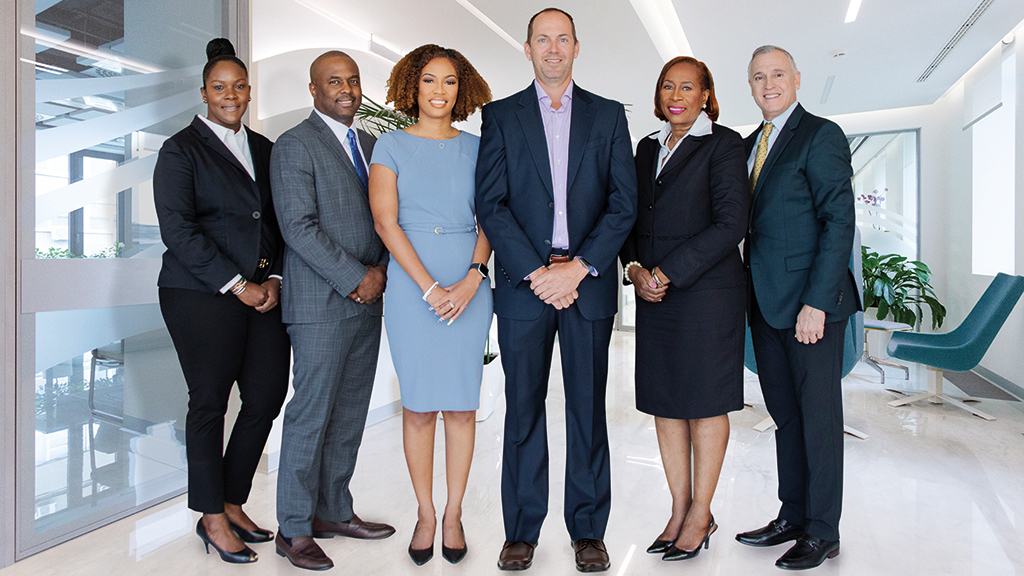 HOLDUN Family Office is tucked away in an idyllic part of the Caribbean, helping generational clients to preserve and grow their wealth — sounds like the good life, doesn't it?
But all things come with a challenge, and Business Vision wanted to learn more about this award-winning, fifth-generation, multi-family office based in the Bahamas.
We put questions to chief executive Brendan Holt Dunn to find out more…
BV: As a generational firm that was established 30 years ago, and drawing on the even longer legacy of family member Sir Herbert Holt, your approach must be incredibly polished in 2022. How have you maintained such consistent success?
BHD: We are very proud of our legacy here at Holdun. Our ability to outperform the market over the last 30 years truly sets us apart. With that said, this continued success didn't come from looking backwards. We are always focused on the future and the opportunities that lie ahead.
Stephen Hawking once said that intelligence is the ability to adapt to change, and that is a creed that we live by. Today's markets are changing faster than ever before, and we are constantly adapting to ensure we stay ahead of the curve.
BV: Financial markets are constantly changing. What recent changes or transitions have you seen, and what actions has Holdun taken to incorporate these changes?
BHD: It's hard to look past the change in the fixed-income environment that we have witnessed in recent years. The 40-year bull run in US Treasury bonds has ended, with yields now moving higher against the backdrop of higher inflation.
This challenges the negative correlation between equities and bonds that investors have come to know and love. This relationship has been the cornerstone of a diversified portfolio over the past four decades, but investors will need to seek alternative investments to protect their portfolios going forward.
In response, we have created innovative funds focused on rental real estate, cryptocurrency, and private equity. These funds provide double-digit returns and the true diversification that investors crave.
BV: Holdun Family Office prides itself on being a discreet private provider of personal financial services — and not aligned with any financial institution. Does that singular intention and autonomy equate to freedom, or does it sometimes work against you?
BHD: Being fully independent has always been crucial to the way we do things. We are not a brokerage firm; we invest our own capital alongside that of our clients so there is always an alignment of interest between us.
We create our own funds based on our view of the market. Our autonomy has ensured we maintain the flexibility needed to create these funds and capture the market opportunity they represent.
BV: Holdun has thrived during several financial crises. That must give you confidence to be able to tackle any situation in an unstable world…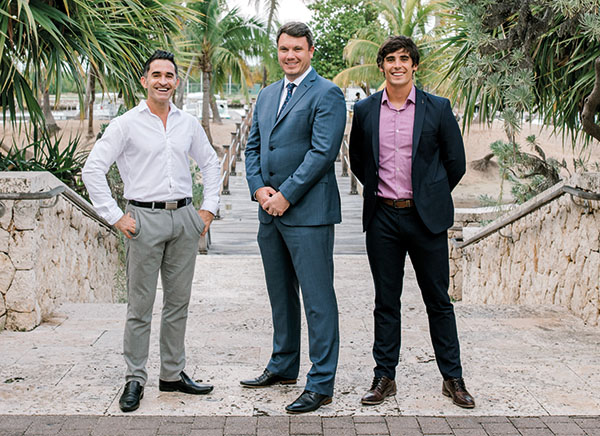 BHD: We have outperformed the broader market over the last 30 years, but we do not claim to be clairvoyant. If the pandemic has taught us anything, it is that predicting the exact moves of the market is a painfully difficult process.
Nobody could have predicted that 2020 would have played out the way it did at the start of the year. Nobody has all the answers.
In a world where anything is possible, we focus on what is most probable and allow for a margin of error through effective diversification.
Patience, a long-term focus and our all-weather investment approach have been key to our success.
BV: Holdun provides personal services such as bill-paying, revenue collection, assistance with age-care, personal healthcare, education, and property management. Do these smaller services lead to a greater understanding of client needs, and help to underline the personal approach you take?
BHD: We see ourselves as problem solvers. We strive to make our clients' lives easier. Our primary focus is built around helping our clients navigate the financial markets, but our personal service lines ensure that we offer more than just wealth management.
Helping our clients manage all aspects of their financial lives has built trust and long-lasting relationships and remains a pivotal and unique aspect of our business.
BV: How close a relationship does the Family Office maintain with its clients? Has there been any change forced upon you by recent events (less in-person contact, for example)?
BHD: Of course, as a family office, it is vital for us to maintain a close personal relationship with our clients. Our business is built upon offering a bespoke and personalised service. Travelling to meet our clients in person is essential for relationship-building, but this was not an option during the pandemic.
The pandemic was difficult for so many, and we are no exception, but I was proud of our ability to pivot and adjust to a new virtual world. This has created new and exciting touchpoints between us and our clients and now presents fantastic growth opportunities for us as we expand globally.
With that said, I look forward to getting on the road and meeting our clients and associates in person again.
It's all about finding the balance.
BV: Holdun Family Office works with entire families offering counselling on investments, taxes, estate planning and philanthropy from an early age. Has your client base increased in recent years, and if so, has that necessitated an increase in staff?
BHD: I think the pandemic has resulted in the removal of borders for us. We have seen a more global spread across our client base. We have made numerous additions to our team both at the back end and front end, and we are currently looking to expand once again as we venture into previously untapped markets.
Watch this space.