A company joining the elite billion-dollar revenue group has mastered the art of turning a vision into reality
KRIS Canekeratne loves to win — and considers anything short of a win a learning opportunity.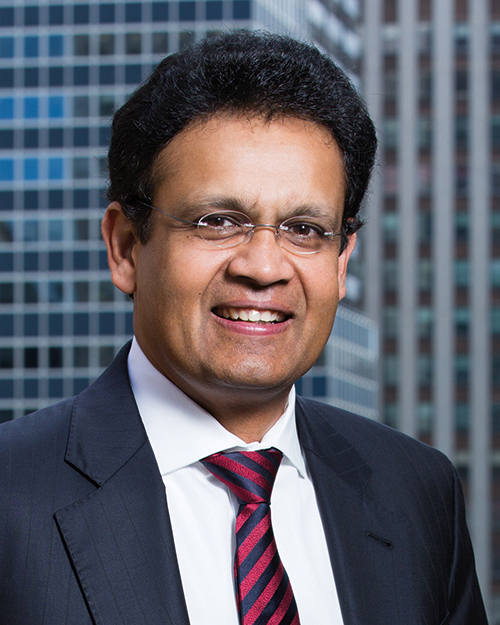 Growing up in Sri Lanka, the CEO of leading digital engineering firm Virtusa excelled at sports, becoming junior national champion for golf and table tennis before his 16th birthday. Sports also taught Canekeratne the value of real time leadership and sticking to the game plan, learnings that would impact the trajectory of his startup decades later.
Virtusa was founded in 1996 by Canekeratne, at the time an already accomplished software engineer. He wanted to assemble global teams to innovate and help clients accelerate their time-to-market rather than spend time on mundane tasks.
"This led me to experiment with a small team of people both in the US and in south-east Asia to determine if we can leverage a global talent pool to innovate and help our clients bring their product and business ideas to market faster by applying Software Platforming efficiencies," he says.
Although it began as a software engineering service provider, Virtusa has come a long way and established itself as a major player in the global IT outsourcing industry. It has evolved to become a digital engineering leader, helping clients manage their core IT systems better, while also transforming them into digital-first enterprises.
The company serves some of the largest, global blue chip enterprises through its technology centres in the US, Europe, India, Sri Lanka and Singapore. Virtusa recently surpassed $1 billion in revenues, employs more than 22,000 people in 50 offices around the world, and has a successful financial track record of delivering 20 percent CAGR (compound annual growth rate) since going public in 2007.
As CEO, Canekeratne plays a key role in defining the company strategy in continuously using technology and innovation to maintain its leadership in the industry. "Our focus has always been on delivering business value to our clients, doing more than to just help them reduce costs, which has been the prevalent model of our industry for many years," he says.
"We use a focused approach of understanding the business problem our clients are trying to solve, and thereafter using our strong consulting skills to develop a solution roadmap.
"This is then followed by leveraging our deep domain skills and software platforming expertise. We execute innovative solutions that help them accelerate time to market, improve operational efficiencies, and enhance the customer experience."
The company's organic growth is also supported by its inorganic strategy of acquiring companies that bring complementary capabilities to the table and, in the process, drive company scale and growth. With the acquisition of Polaris Consulting And Services in 2016, Canekeratne was able to establish Virtusa as an IT services leader in banking and financial services, while also scaling business capacity and opening up new markets.
Among his various accomplishments, Canekeratne co-founded eDocs, a provider of electronic account management and customer care, in 1997; the company was later acquired by Oracle Corporation.
With a willingness to do whatever it takes and an openness to new ideas, Kris Canekeratne has proved himself to be a natural entrepreneur.