Tamer Group has prospered by sticking to its principles and adapting to changing market environments…
HEADQUARTERED in Jeddah, Tamer Group offers a full end-to-end service, developing an understanding of businesses' needs and designing logistics solutions.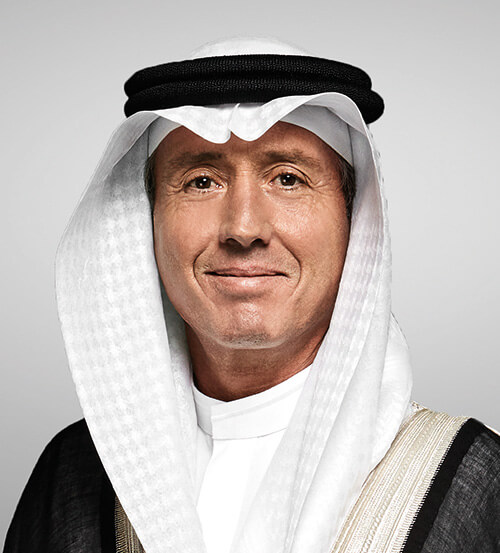 It recognises every customer as unique. "The key is to understand their needs," says group chairman Ayman Tamer.
The group expanded its B2B business into B2C through its recent acquisition of Mumzworld, a regional e-commerce player based in Dubai that has recorded tenfold growth in five years. It supplies 5,500 global and regional brands to a community of 2.5 million women in 20 countries.
The acquisition is part of the group's strategy to build its innovation platform and drive digitalisation. "We embarked on this eight years ago, and have reached three key transformation milestones.
"The first wave focused on internal processes and systems for operational excellence." In focus were inbound and outbound logistics, transport optimisation, last-mile delivery, distribution management, supply planning, pharmaceutical manufacturing, quality management, and third-party logistics services.
"This laid the groundwork for the second wave, which focused on serving customers better using e-commerce platforms to secure our core business." This made the group's operations more customer-centric.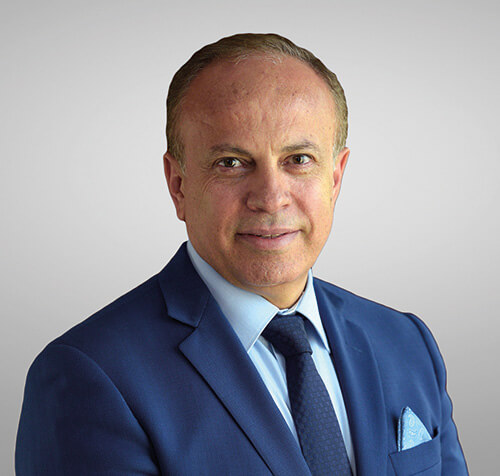 "Digital is now our primary focus; we will grow this segment organically and by acquisitions," says CEO Mohammad Taher.
This includes rolling out more digital sales channels. The group has invested in a plan that secures and supports the Ministry of Health vaccination programmes. It is expanding its manufacturing footprint to the medical devices sector through a new joint venture with Molnlycke to be established in Jeddah.
Support is given to customers' channel growth and channel diversification, scalability and cost release — regardless of the size of the business.
Tamer's priorities include ensuring that the group has a dynamic board, and securing the right talent within the company. "We will focus on building new capabilities, acquiring new expertise, reskilling, up-skilling and, most importantly, retaining our team," says Ayman Tamer.
Also central to the group's evolution are ESG and data stewardship.
"We need to adopt a sustainable lifestyle, change the way we operate, protect our environment, and ensure that we develop society and nurture it to its full potential," believes Tamer.
"It is time to act on our purpose to build a better future, a better environment and a better society."
Saudi Arabia proved to be resilient in the face of the pandemic, recently ranked number-one for its response to the crisis. The pharma industry was important to this success.
"In the early days, the supply chain was interrupted," says Taher, "but the Saudi Food and Drug Authority embarked on a bold strategy to ensure availability of essential supplies. It intervened where necessary at a government-to-government level to facilitate imports and maintain a sufficient inventory of pharmaceutical products."

Tamer Group's original mission was to introduce medicine to the Arabian Peninsula. "We went back to basics to ensure an uninterrupted supply of essential food and medical products," says Tamer.
The group prides itself on exemplary social responsibility through its support of community health and education programmes in partnership with non-governmental organisations. It targets health, education, female empowerment, disability inclusion, art and culture, and philanthropy.
"We aim to educate the community on health, disease prevention and living a healthy lifestyle," says Tamer. "We believe that education is the power of each individual, so we provide scholarship opportunities for those who are talented and underprivileged."
Diversity, inclusion and equal opportunity are core values. The group supports local art and cultural initiatives, and provides humanitarian aid to underprivileged neighbourhoods. It has a strong HR policy to avoid any discrimination, and has some 30 nationalities across its organisations. "We are committed to providing equal employment opportunities based on merit."
The group has partnered with institutions to provide scholarship opportunities, internships, and vocational skills training. It started ESG metrics assessment and implementation to attain to all primary and secondary KPIs across all functions.
"We're taking initiatives aimed at reducing our carbon dioxide footprint, optimising water consumption, reducing paper use, and capitalising on renewable energy sources," Tamer says. "It's a long-term commitment across all group subsidiaries, and one of the key strategic pillars in our future."
Tamer Group's social responsibility has been a long-term commitment. "We're working on new society initiatives to coincide with Tamer's 100-year anniversary in 2022.
"Digital health and telemedicine are among the highest growth opportunities, although we believe that new verticals will also emerge in home healthcare, rehabilitation, behavioural medicine and hospitals."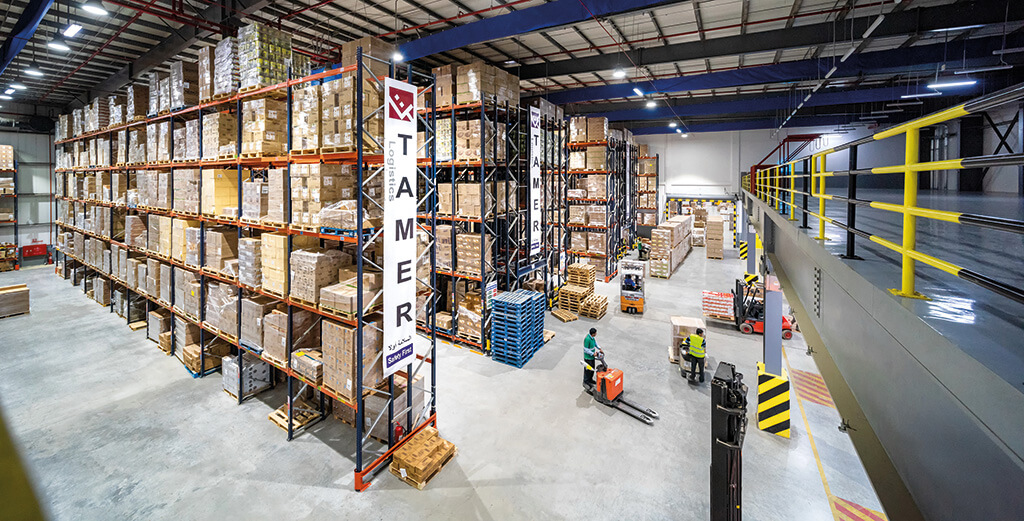 Post-Covid, Tamer Group is refreshing its strategy to reflect the recent changes in the market landscape. Public-private partnerships in healthcare are a key component of the government's privatisation plans. "We will have to build our own capabilities in this space, tweak part of our business models to adapt for the new opportunities, and aim to partner with local and global players in that domain."
Next year's centenary will be "a celebration of the resilience of the Saudi economy and its future prospects", Tamer believes. "We could not have achieved this milestone without support and endorsement from the government and regulations that encourage local investment and development, or without the support of our stakeholders, including our customers and the community we live in.
"We will continue to diversify, innovate and serve the region's future growth. It's imperative not to be complacent but to remain agile, to have a spirit of entrepreneurship, and a zest for growth."
More info: Company Website