EVs are no longer earthbound, as COP26 has just found out. BV's Richard Thomas reports on the emergence of the electric passenger plane…
US-BASED sustainable air travel company Wright Electric is developing a fully electric passenger plane based on the BAe 146 platform.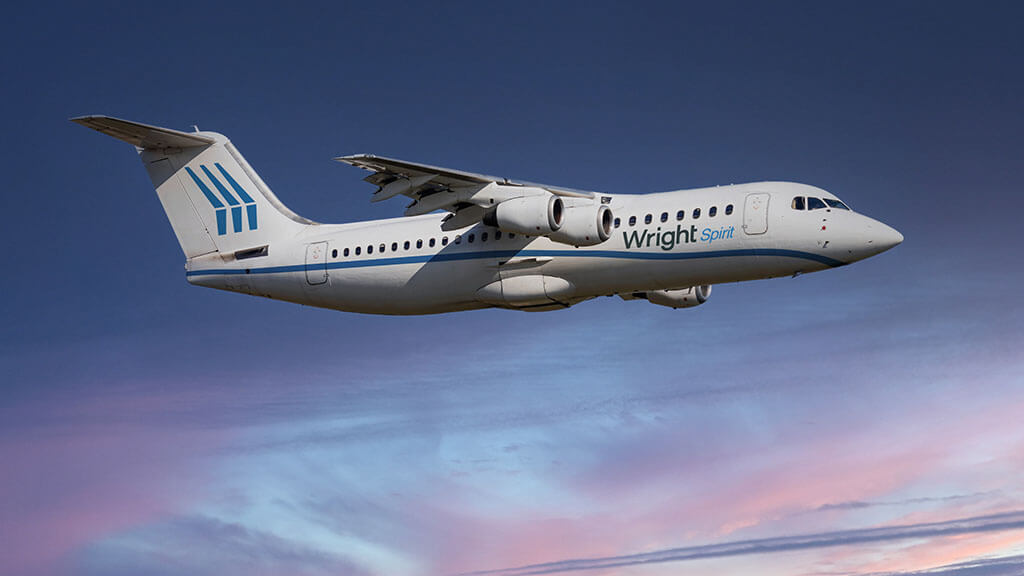 This four-engined, zero-emission aircraft, called the Wright Spirit, will have a 100-passenger capacity and a flight time of one hour. Its autonomy will put it in the mix for some of the world's busiest short-haul routes, including Seoul-Jeju, London-Paris, Rio de Janeiro-São Paulo, and San Francisco-Los Angeles.
The BAe 146 has been in service since the 1980s for regional short-haul flights — particularly in noise-sensitive zones. Flight testing proper of the Wright Spirit is due to begin in 2023, with the electric system taking the place of one of the BAe 146's four jet engines. Wright hopes that aircraft will be running on pure electric power by 2025 — and ready to enter commercial service in 2026.
The Wright Spirit will incorporate the 2MW motor announced in September. The company is working with companies that have expertise in areas such as propulsion design and energy generation and storage. It has partnered with Mexican low-cost airline Viva Aerobus to develop the Wright Spirit project.
The announcement coincides with the COP 26 UN Climate Change Conference in Glasgow. Wright CEO Jeff Engler said the aviation industry has committed to net-zero carbon emissions by 2050, but Wright is committed to a 100 percent reduction in emissions starting in 2026. "We built the world's largest aerospace propulsive powertrain," he said. "We can build the world's largest zero-emissions 'retrofit' — directly serving the world's busiest routes."
The firm's next goal will be the Wright 1, a 186-seater with an 800-mile range that is under development in conjunction with budget airline easyJet.