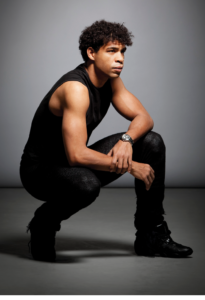 Charismatic, highly acclaimed Cuban ballet star Carlos Acosta is embarking on a new project. The greatest male ballet dancer since Rudolf Nureyev and Mikhail Baryshnikov has formed his own contemporary dance company in Cuba and is setting up a ballet school to train young people.
Mr Acosta is the eleventh child of an impoverished family of mixed Spanish and African heritage. He was a hyper-active kid who courted danger out on the streets. His father, a truck driver, dispatched Carlos to a state-funded ballet school to keep him out of trouble and dispense discipline. Looking back, Mr Acosta says: "I wanted to be a footballer. I didn't know what ballet was. I don't think my father did either but he wanted me to go." Despite having no knowledge of ballet, the Michael Jackson fan from the wrong side of Havana passed his audition.
It was an inspired decision for the boy proved to be an exceptional dancer and went on to train at the Cuban National Ballet School to earn a diploma at the highest level. In 1990, sixteen-year-old Carlos Acosta won the prestigious Prix de Lausanne which immediately brought him international acclaim.
This led to many foreign performances and awards. In 1991, Carlos Acosta became a principal with the English National Ballet. He moved to the Houston Ballet, then back to London to the Royal Ballet. He has performed as guest principal artist with all the leading ballet companies of the world. Mr Acosta has been a pioneer: the first foreigner to be a guest principal with the Bolshoi; the first black principal with the Royal Ballet, and the first black Romeo.
Mr Acosta's other artistic ventures include writing and choreography. His semi-autobiographical show Tocororo broke all box office records at Sadler's Wells Theatre. It was nominated for an Olivier award in 2004. Tocororo is the story of a young Cuban boy who leaves his family and home in the countryside to find a new life in the city.
The original music blends popular and symphonic Cuban styles. He has choreographed established pieces, including Guys and Dolls and Don Quixote. Mr Acosta's written work includes the autobiographical No Way Home published in October 2007, and the novel Pigs Foot – a Cuban family saga spanning five generations.
Mr Acosta is still in phenomenal physical shape. However, at 42, he has begun cutting down the number of performances. Mr Acosta married an English former model. The dancer has spent his life defying and exceeding expectation. The mango-stealing street-kid-turned-ballet-dancer has become a role model. His strength, energy, and creativity have significantly raised the bar.