What will it take to fix the failures of corporate governance in Germany?
IN the wake of two world wars, Germany rose from its own ashes to build one of the most enviable economies of modern times. Its reincarnation was largely down to the flourishing family-owned companies that comprise the heart and soul of its business landscape. German manufacturing is globally renowned for its quality and these countless niche family businesses are largely credited for what amounts to an economic miracle.
Most of these family businesses are SMEs – the famed 'Mittelstand' businesses, which represent 99 per cent of Germany's private commerce. Employing around 15.7 million workers, they account for roughly 55 per cent of the country's total economic output. They are the driving force of German industry and largely responsible for catapulting the country up the export charts – in 2014 it was the third largest exporter in the world.
Often passed down through generations, Germany's family businesses typically operate with little or no input from the public or other stakeholders concerned with corporate governance. Essentially, they are run as personal fiefdoms. Their governance relies heavily on the individual ethics of the owners and shareholders – something which represents an obstacle to transparent corporate governance.
Whilst many European countries struggled to keep their heads above water, the Mittelstand companies thrived by selling the technology and high quality manufactured goods that emerging nations needed en route to modernisation. But by the same token, having its economic might tied so tightly to these emerging markets could prove to be Germany's downfall. As Europe, and Germany in particular, grapples with an unprecedented tsunami of refugees, and Britain's exit from the EU, Germany's exporting strength is slowing. At the same time, the Volkswagen emissions scandal has made a worldwide dent in consumer confidence.
There's no business like family business…
Mittelstand companies come in all shapes and sizes and across all sectors – from small innovative digital firms and specialist manufacturing suppliers, to artisan businesses and organic clothing companies. The definition extends to include larger companies if they are run in the same spirit as an SME.
Their products are invariably high quality – they supply the very best door handles, the world's most efficient washing machines, the best fridges…the list goes on. And in terms of corporate responsibility, they are often highly socially responsible, contributing a greater percentage in relation to turnover than larger global corporates.
They exist within a unique business landscape: the richest and most influential families control the country's most recognisable brands, including the big global heavyweights such as BMW, Schaeffler, Volkswagen and Porsche, but they also play a role in many Mittelstand businesses too. And the interwoven genealogies of these über-wealthy families have resulted in a business culture where decision-making lies in the hands of an 'elite'.
The recent Volkswagen exhaust fumes debacle, which came to a head in 2015, has been referred to as "one of the biggest corporate scandals of recent years." It prompted a national – even global – debate about Germany's corporate governance and its current limitations. The VW board was found to have only one independent member, and the reluctantance of the car-maker to admit corporate responsiblity raised a red flag about how things really are under the surface. Not surprisingly, the emissions fiasco also marked an increasing lack of confidence in the economic elite.
Dwindling confidence is matched by frustration around German taxation laws, which allow special exemptions for businesses that have been in a family for several generations. But at the same time, the German public has a lot of respect for these historic family companies, which tend to offer nurturing and pleasant working environments for their employees, and highly visible CSR activity. But they are criticised for a lack of access and transparency in their governance that keeps them set in their ways.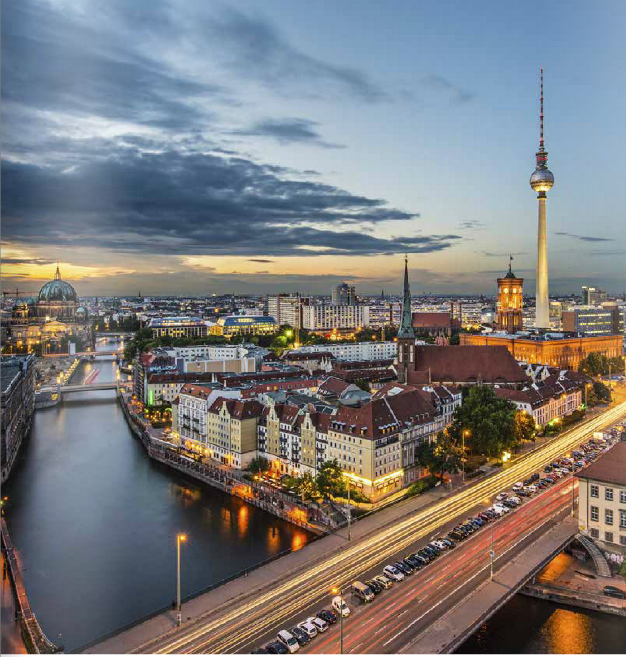 SME's with heart: Mittelstand businesses give a lot back
When Professor Reinhold Würth turned 80, the visionary leader of a world-leading screws business was treated to the sight of a Piper PA-18 circling the skies above his Hermersberg mansion in Künzelsau, Hohenlohe, carrying a banner message that read 'Happy Birthday from your Würth employees'.
The professor took over the business that his father had founded in 1945, and turned the two-man screw wholesaling company into a international trading group, employing more than 66,000 people worldwide. Both he and his company are renowned for their CSR, and display the spirit of self-prompted giving that many German business leaders believe should characterise CSR activity.
Like Würth, global purveyor of screws and fastenings, Gemany's SMEs tend to operate with a special mindset. They are focussed on making their business sustainable, and place great emphasis on building strong and lasting relationships with customers, suppliers and other businesses..
Make it in Germany, an inward-investment website run by the German federal government, estimates that German companies voluntarily put €11.2 billion into society every year. "…more than 63 percent of the companies with fewer than 50 employees and over 71 percent of the companies with 50-499 employees invest in projects for children and young people, cultural and social projects, or other projects of social interest," states the website.
"The percentage of socially responsible companies is admittedly much higher among the large-scale companies, but in proportion to their turnover, the SMEs put more money into social projects," claims Make it in Germany.
So, corporate governance in Germany?
In Germany, just as elsewhere, there are key players and organisations laying out and implementing corporate governance policies. These are generally based on the provisions of the German Stock Corporation Act (Aktiengesetz), the Codetermination Act (Mitbestimmungsgesetz) and the German Corporate Governance Code (GCGC), which was established in September 2001.
In reponse to criticism of poor corporate governance, the German federal government passed the control and transparency Act, KonTraG, in 1998 – which was a rallying call for best practise in corporate governance.
So far, the journey towards stronger corporate governance has been something of an uphill battle. Germany has flourished thanks to its family-owned businesses; the way that they embrace change, support socially responsible projects and nurture staff, has been the a cornerstone of their success. Although some movement towards better corporate governance can be seen, 'soft' legislation hasn't been powerful enough to shift hearts and minds and re-calibrate a business culture.
The idea that companies should give because they 'want' to, not ''have' to – is something that many of the country's business leaders ascribe to. Capturing the essence of this voluntary giving with a more robust system of corporate governance would gain the best of both worlds.