BV has profiled this femtech pioneer before — and probably will again. There's no stopping her, reports HEATHER LEAH SMITH…
IDA TIN is a Danish businesswoman who co-founded and served as CEO of Clue, a technology company with headquarters in Berlin that developed an app for tracking menstrual cycles.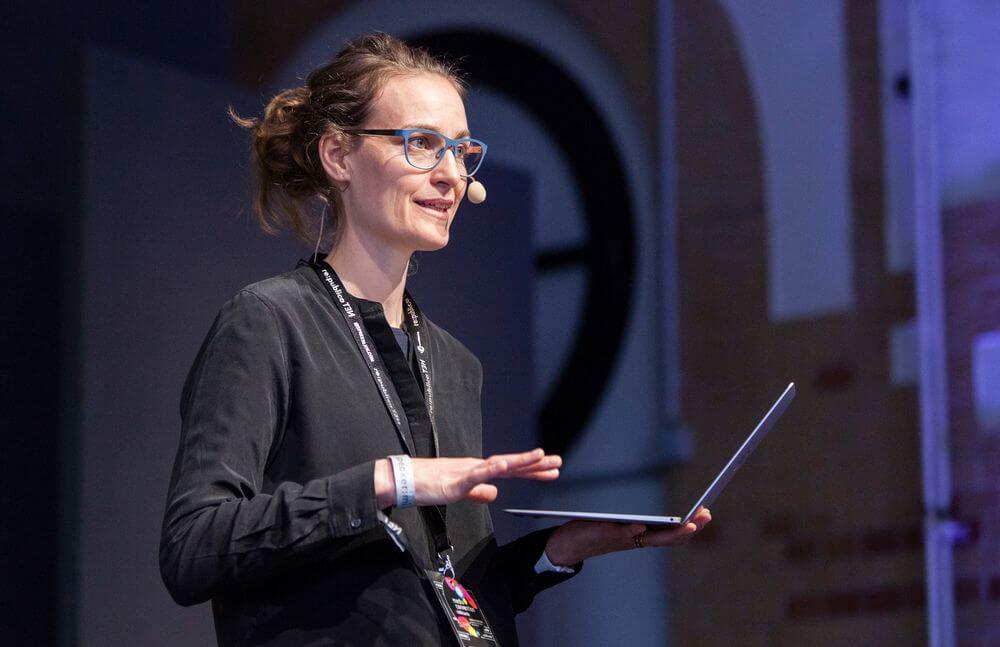 She is regarded as a pioneer of femtech, a word she coined to describe businesses and goods that employ technology to address women's health challenges.
The term now resonates with investors and innovators. It has created a sense of community among developers, and gives investors a catchy term to work with.
"It's a little easier to say you're invested in femtech than, you know, a company that helps women not pee their pants," Tin said in an interview with CNBC. "It kind of bridged the gap over to men as well, which was important, still is important, because so many investors are men."
Ida Tin was born in Denmark in May 1979. She nurtured early aspirations as an artist and attended various art schools in South Africa and London. In 2004, the Copenhagen-native graduated from a progressive social entrepreneurship BA-level business school in Denmark, KaosPilots. After graduating, she took to the road, running an international motorcycle touring company with her father for five years.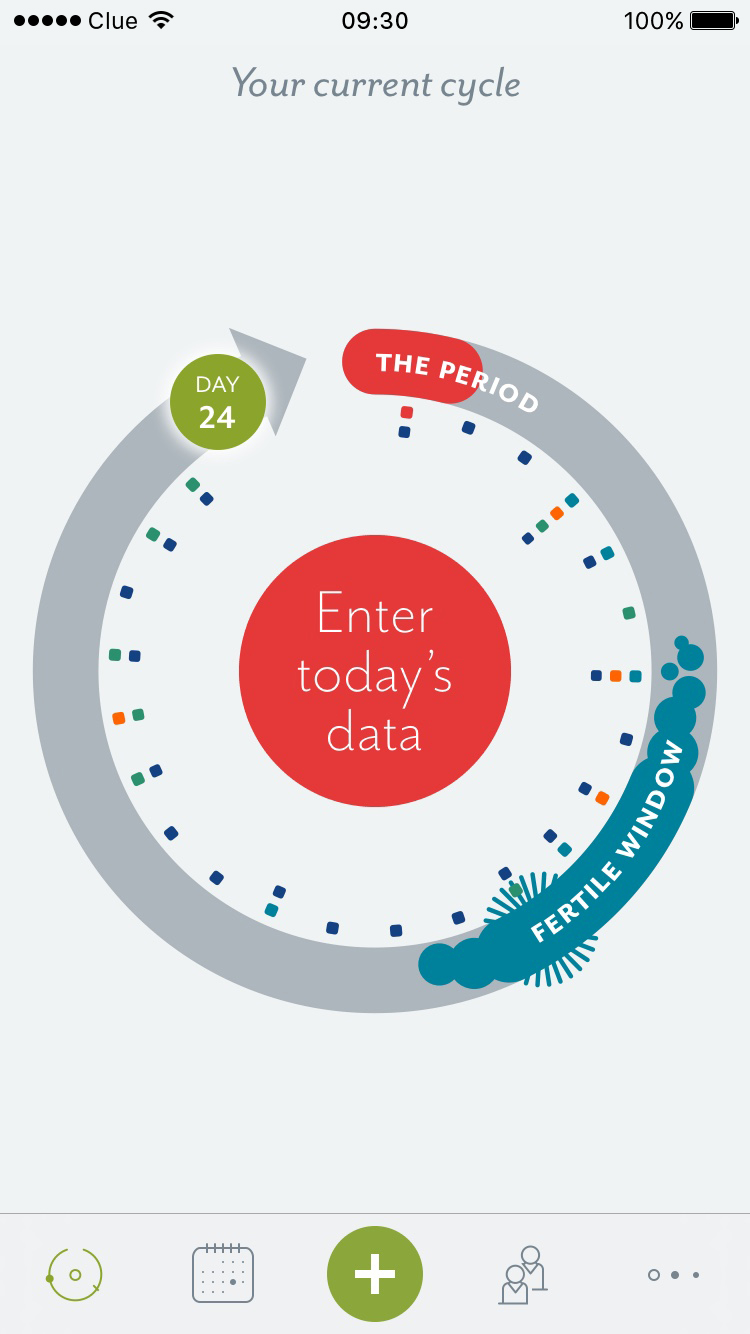 Clue, formerly known as BioWink, was launched in 2012 by Tin and her co-founder Hans Raffauf, who is also her ex-partner and father to their two children. The app aims to give women precise and individualised knowledge about their menstrual cycles, allowing them to predict periods and ovulation windows while keeping track of other symptoms like cramping, headaches, and mood swings. Clue uses data analytics and machine learning to make predictions that give women more autonomy and insight over their birth control and fertility choices.
The company reached a milestone in 2021 when it gained approval from the US Food and Drug Administration (FDA) to launch its digital contraceptive, Clue Birth Control. The premium subscription product comes to market after more than four years of research and clinical trials. This thoughtful and unhurried development contrasts with the "blitz-scaling" of some start-ups.
"We are taking our time to find a way to do things that add to our product, and that our users will feel are worth paying for," she told Fortune.
"I think all of tech is going to have to take a more sustainable approach to things in the future. I don't think our planet is doing well as a result of this kind of [aggressive growth] mindset," she was quoted as saying in Sifted. "I think there's a sense that those companies will eventually become more like us, rather than us becoming more like them."
As an FDA-approved medical device, Clue welcomes the ongoing regulatory scrutiny for the digital contraceptive. Tin says it's a big change that has necessitated massive amounts of work.
"It's a huge maturing process that we have gone through," she said. "For us, it's also an ability to keep doing more and more advanced things with the data."
Clue Birth Control was released to a group of US volunteers in October 2021. In November 2022, the company announced its intention to pause the second phase of the rollout to focus on its newly redesigned app. Clue Birth Control will use the insights gained throughout the first rollout to drive development on the 2.0 version. The company hopes to release it soon, and is working towards international regulatory approval.
Clue has evolved into one of the world's most successful femtech businesses under Tin's leadership. It had more than 11 million users in 190 countries as of 2022. Investors are backing Tin's vision. According to Crunchbase, Clue has raised a total of $47.8m in funding over nine rounds. That includes a $16m round led by Balderton and Future Positive Capital in 2021.
Femtech investments are on the rise, but projections about the industry's future value have varied widely. One whitepaper believes it will be worth an estimated $1.19tn by 2027. Precedence Research puts the global femtech market size in 2022 at $55.14bn and forecasts revenue reaching $103bn by 2030.
Tin expresses gratitude for all the investor support Clue has received along the way — but still gets frustrated thinking about the funding difficulties faced by female founders — even those tackling female-focused problems.
"We're still getting peanuts to play with, when you see the amount of money that has been invested into, you know, e-scooters, car-sharing. They just have so much money to build very impressive companies. I haven't seen that kind of funding yet at all.
"We have to prove ourselves so hard along this journey. We've raised a lot of money and you know, comparably, we've done well. But I think we've been underfunded all along, honestly."
Tin left her position as Clue's CEO in March 2021, but is staying on as chairman of the board. The company is now led by co-CEOs Audrey Tsang and Carrie Walter. Tsang was promoted from Clue's chief product officer and Walter from inhouse legal counsel and regulatory compliance. Tin passed the reins to her co-CEOs just after the company received FDA clearance.
"I could see that the things that I would have had to learn to really serve the company were things I'm not that good at, and I was not so interested in a lot of very serious operational stuff and that didn't excite me as much," she said. "If you don't think you can serve well enough or you're not the best one to serve, then it's good leadership to go, absolutely."
Walter doesn't feel overshadowed by the legacy of her predecessor, but rather inspired and honoured by her efforts. "When you take over from a visionary founder you don't fill their footsteps, those were different footsteps. We must forge our own path. And what was helpful at the outset of this journey was the trust in the handover — and that's what Ida did for us."
Ida Tin told Tech Crunch: "The big two things that Clue is going to care about is being a regulated company and building a sustainable business and I couldn't think of two better people than Carrie and Audrey to mind these two parts of the business.
"We have had a very collaborative leadership style at Clue, always, because that's how I like doing things — and it feels again also like an upgrade. Now two people get to do this in a pair and I think that's a really great reflection of the future of leadership."