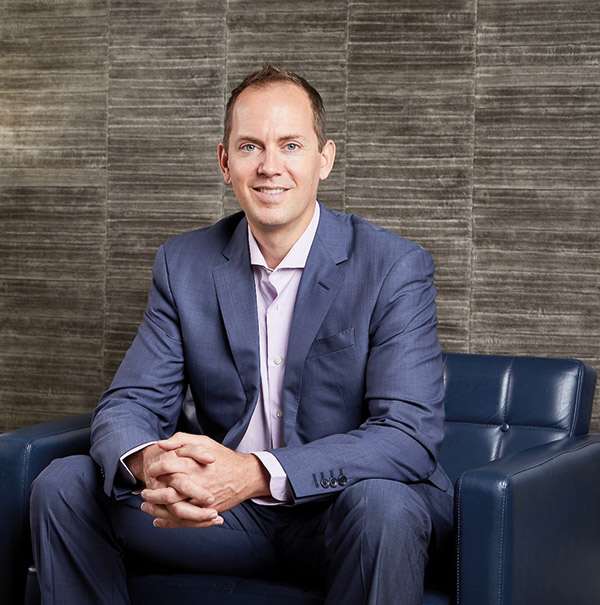 Five generations: does that put a lot of weight on your shoulders, as current CEO?
Holdun has a strong legacy to maintain, but that motivates me more than it distracts me. We are a fifth-generation Family Office, and I'm proud of what our family has done over the past four. I am keen to continue that success for generations to come.
How does Holdun ensure that "family" is more than just a catchphrase in a company title?
We really focus on trying to treat all our clients as family. Most of our clients are close personal friends, and we spend time with them outside of work. We have social dinners, we play sports, and hang out as friends. Treat everyone the way you expect to be treated. It really is our core belief.
Could you give us an example (or brief breakdown) of how generational expertise gives Holdun an edge?
I work very closely with my father, Stuart, and he is my biggest coach and mentor. We use the experiences our family has gone through over the generations and pass that knowledge on to our clients. I believe that having input from two Holt Dunn generations, my father and myself, is very valuable, and a great asset to our clients.
We have gone through most of the issues our clients currently face, and we are an open book ­— sharing our history with them in the hope that it will benefit them and their families. We try to help our clients learn from our experiences.
What is your vision of the world today? Is it becoming harder to ensure positive outcomes for your clients in a volatile market?
We focus on diversification across a variety of assets, and put focus on uncorrelation (or low correlation) between those assets. Gone are the days where a balanced equity/fixed income portfolio is the most efficient or optimal portfolio for a client. With increased volatility in the markets, we need to look for alternative assets that can help diversify a client's portfolio, lower the correlation, and therefore the volatility.
Is taking the "long view" always the secret to success, or can short-term moves prove worthwhile for your clients?
The long term is always our focus, but if a short-term opportunity presents itself, we will always look at it. Our main focus is long term, but we will always be opportunistic and look at new ideas, and opportunities, as they come.
Your vision for the next 10 years?
To continue to grow the business, while keeping the client focus as our number one priority ­— always treating them like family, and making sure we continue to provide them with the highest levels of service, support and professionalism.
How does technology assist you in your work?
Technology is a central part of any business nowadays, and we are currently incorporating artificial intelligence into our operations to make them more efficient.
Is the company's generational legacy likely to continue? Is the sixth Holdun generation waiting in the wings?
Hopefully so!