As Donald Trump's steel import tariffs attract a counterpunch from the EU, some iconic heavy metal could be the first victim. HAL WILLIAMS reports.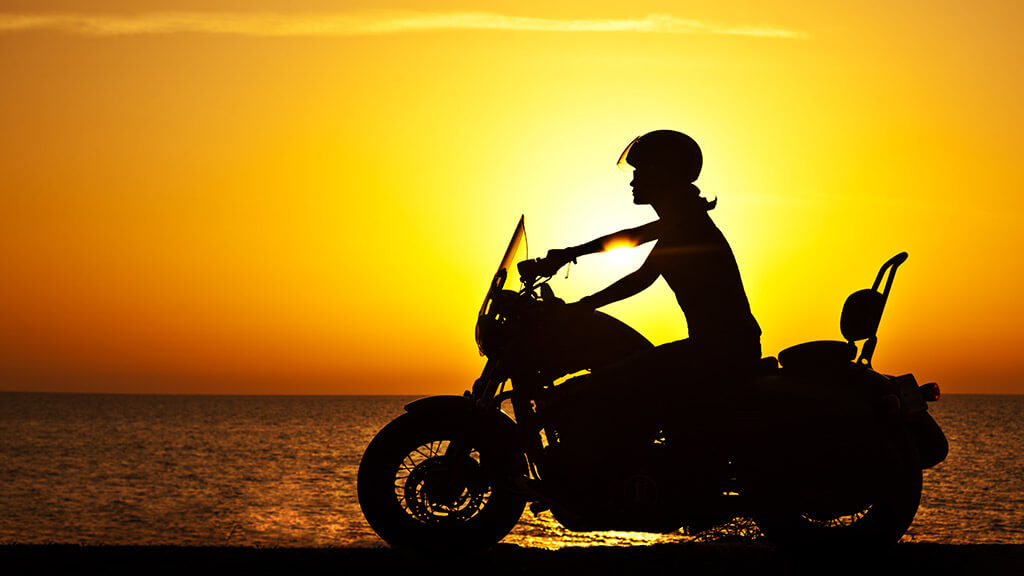 THEY call it Milwaukee Metal: the iconic V-twin motorcycle that has spawned a cult following, whose unmistakable rumble is heard on pretty much every country with tarmac roads and bikers: Harley-Davidson.
And "metal" is suddenly an unfortunate noun, as Donald Trump's tariffs on steel and aluminium imports to the US have attracted reciprocal taxes on a quintessential American export: motorcycles.
The over-engineered simplicity of a big-displacement, air-cooled, push-rod Harley engine lies at the heart of its appeal. It speaks – in a very deep, gruff voice – of simpler times, open roads, and spirits freed with a twist of the wrist.
Time is nipping at Harley's heels, though, with smaller displacement engines, water-cooling and whiffling mufflers now blighting some of the showrooms' shiny stock. There are even – yikes – electric powerplants in the works. Stiff opposition has always from Japan and Europe, which (let's face it) do pretty much everything Harley-Davidson does better. That isn't going to change any time soon – and the new price differential won't help H-D.
A growing awareness of motorcycle development has increasingly isolated Harley. It is the choice of serious outlaws, wannabe outlaws, and those in the throes of a mid-life crisis. You don't buy a bike; you buy the image and the brand. But for some, only a Harley cuts it; and for these fanatics, Donald Trump's tariffs mean the already elevated price of the big twins has just been hiked higher – by 25 percent.
"Harley-Davidson 'unable to answer any further questions or provide any other details on this matter'"
Quoting from information provided by the World Trade Organisation, motorcycles with an engine capacity of more than 500cc imported to the UK will attract a new 25 percent tax. The smallest Harley in the range is the Street 500, which, at 494cc, might evade the new tariff. But "real" Harleys start at 883cc, the entry-level Sportster, and heavy hitters like the Road King have a whopping 1802cc capacity.
Starting to calculate how much more a Harley is going to cost? BV was too, and approached the UK media contact for HD, RBP Agency, to get some prices and projections.
We were out of luck.
RBP account director Nicola Kemplay said there would be no H-D interviews for the media, and no information other than a stock statement from the company. Here, in its entirety, is Kemplay's email in response to BV's request for information:
"Thank you for your enquiry this morning. Here's Harley-Davidson's recent position statement on this subject:
"On Wednesday, the EU announced tariffs on U.S. products, including Harley-Davidson motorcycles. We are currently determining the potential impacts to our customers and our business.  Harley-Davidson's position on tariffs has not changed: We support free and fair-trade policies that address barriers to international growth and allow us to compete globally.
"As mentioned, I am unable to answer any further questions or provide any other details on this matter."
H-D's UK marketing manager, Steven Colling, was approached for comment; he didn't return BV's calls either. A bid to find some retail prices by leafing through the latest British MCN newspaper yielded not a single display ad from a Harley dealership; perhaps times are tougher than we realised.
Instead of standing tall and talking straight, the company has chosen to cower behind a desk and plead the fifth. Way to go, Harley. Time will tell whether the once-great company can overcome the challenge it now faces.
For the full list of exactly what tax will now be paid for which product, visit here.