Countries line-up to target US products with their own retaliatory taxes. HAL WILLIAMS reports
EUROPE, Canada and Mexico are girding their loins for a trade war with the US as President Donald Trump's international steel and aluminium tariffs come into play.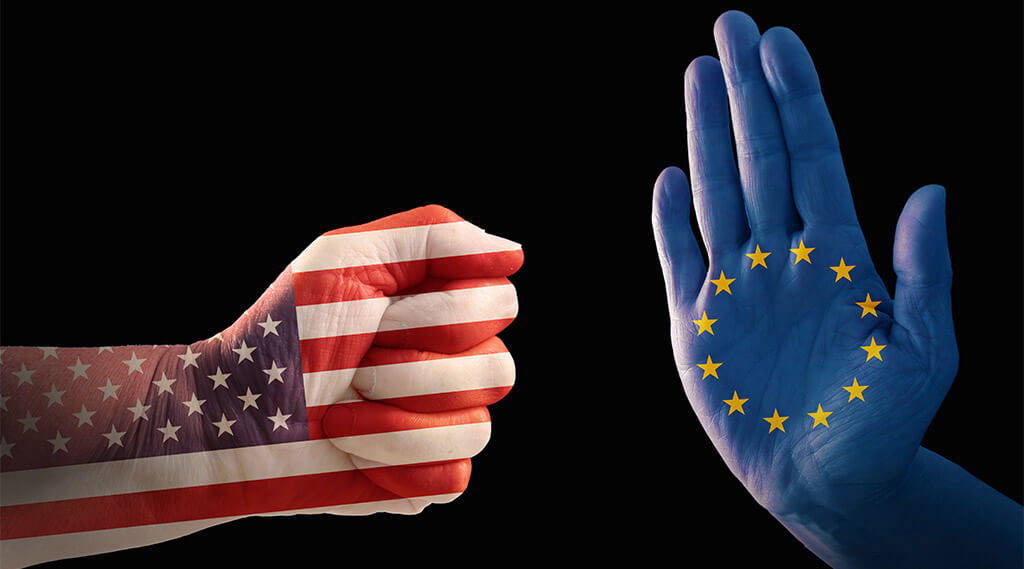 Canadian Prime Minister Justin Trudeau said his country posed no "national security threat" – Trump's blanket justification of the tariffs – to America. Canada will impose its own retaliatory 25 percent tariffs on US exports, including steel and consumer products, from July 1.
Mexican Foreign Minister Luis Videgaray also said new duties would be introduced on US products and produce: steel, pork, fruit and cheese.
The EU has issued its own list of US goods which will attract new tariffs, from motorcycles to jeans and food products. It also intends to fight the new US taxation through the World Trade Organization (WTO).
European firms have voiced concerns that lower US demand for foreign steel would divert shipments to Europe. Individual operators are up-in-arms, and Alex Hersham, CEO and co-founder of British digital freight-forwarder Zencargo, contacted BV to add his voice to the chorus of protest.
"It's a grim day for markets," he said on Friday, June 1, the first day of the import tariffs. "They were hoping Trump would soften (his) protectionist measures."
Hersham said that the spectre of an all-out trade war would not go away – and some of the battle's first victims would be at sea.
"This could be devastating for shipping lines who are lumbered with new carriers they cannot fill, slackening demand and oil prices at a four-year high."
And Hersham – based in London – said it wasn't only the UK which would suffer from the fall-out. "It's Canadian and German exporters who stand to lose most in terms of export revenue," he said.
"Shipping lines will come out fighting to address problems of overcapacity and struggling demand. We could see some major changes along the way."
Trump claimed the tariffs would protect US steelmakers, labelling the move as "vital to national security".
The claim has fallen on deaf, and sceptical, ears. French President Emmanuel Macron has told Trump the tariffs are illegal, and Bernd Lange, chairperson of the European international trade committee, agrees. Germany's Economy Minister, Peter Altmaier, has said a decisive EU response could make Trump reconsider.
UK International Trade Secretary Liam Fox has called the US steel levy "absurd", saying he regretted the possibility of a "tit-for-tat" trade dispute with America.
Gareth Stace, head of trade body UK Steel, has called on the British government to protect the domestic industry, where thousands of jobs are now considered at-risk.
Canada, Mexico and the EU exported steel and aluminium worth £17bn ($23bn) to the US last year – nearly half of American imports. Steel prices in the US have reportedly risen in the atmosphere of uncertainty.