Hot new electric wheels offer more than just zero emissions – the latest offerings have some serious grunt, too
By HAL WILLIAMS
THE TIMES are changing, and nowhere more so than on our roads.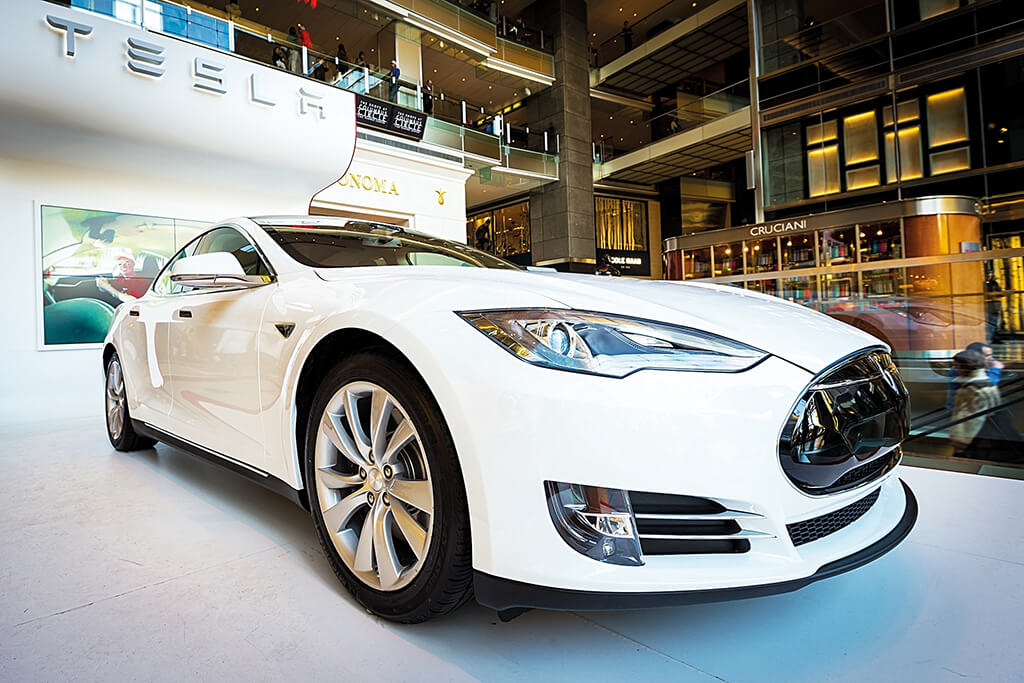 Pessimistic petrol-heads are – prematurely, but collectively – lamenting the imminent demise of old-school gas-guzzling delights.
We're not just talking about the Charger and the small-block Chevy here; read the writing on the wall and it's clear that even modern, lean-burning lust machines like the 2018 5.0-litre Mustang are destined to eventually become as extinct as the fossils that currently fuel them.
It's not just cars, either. Bikers gnash their teeth and rend their denim garments at the thought of losing muscle bikes like the Yamaha MT-10 or old-school Honda CB1300S – along with their clutch and gear-shift levers. Are we really ready for twist-and-go machines with a battery the size of a suitcase, and one permanently engaged gear that fits all situations? Can we ever truly embrace a ride that has no need – or reward – for individual skill, timing or mechanical knowledge? One that sounds, at full whack, like a vacuum cleaner trying to suck up the dog?
Fossil fuels may be for fools, but nothing compares to the manic freedom of a rumbling lump of alloy and a throttle begging for the stomp of the boot or a twist of the wrist. Nonetheless, we may very soon have no choice, as car companies like Volvo and Volkswagen (the latter a little shame-facedly, after the emissions-cheat bungle) pledge billions of euros to create comprehensive electric model ranges in coming years. Bureaucratic controls like the Euro-4/5/6 legislation make it increasingly difficult for manufacturers to produce a petrol-powered vehicle capable of meeting ever-stricter emissions and noise-level limits.
Hybrid vehicles were the thin edge of the wedge, with the Prius sticking its shiny, holier-than-thou snout into the trough and edging-out its grunting, rutting, petrol-slurping counterparts. It was a short step to fully electric powerplants, and one that has been quickly taken.
And driverless cars? The sky is finally falling, and it's heavier than it used to be thanks to all those unburned hydrocarbons. Where's the pleasure in owning a sleek, low-slung beast if all you do is sit in it like a passenger in a taxi? Think of a 21st century version of Jack Kerouac's On The Road, with coast-to-coast road trips undertaken in silent, emissions-free shuttle pods with governed top speeds and eight-hour battery charge times. Has the magic gone, or what?
But before we have to walk the plank and drop into a briny deep of driverless vehicles, there's an opportunity window rapidly filling with some exciting electric vehicles awaiting your wedge of cash. These are early days, but some very smart designers and engineers are lining up some sexy, planet-friendly options for drivers with an environmental conscience – even those who still have a hankering for some tyre-shredding performance.
Think happy thoughts and try to wallow in the ghostly shriek of battery powered beasts that deliver almost unheard-of performance figures as they barrel past. The exciting end of the e-fleet comes with a hefty price tag, of course; all electric vehicles cost more than their polluting counterparts. But those prices are slowly falling as more people consider the fuel-free option and swell the customer base – and the performance they offer is truly impressive, with no "for an electric vehicle" qualifier required.
The Tesla Model S P85D is the first four-wheeler to spring to mind, the fastest four-door sedan in the world, according to Tesla. Being quick off the mark, Elon Musk's vehicle operation has had the advantage of time to develop and hone its flagship. With twin motors above the front and rear axles, giving all-wheel drive and a whopping output of 691 horsepower, its rivals are most often seen disappearing in those sleek, colour-coded wing mirrors.
The huge bugbear of electric vehicles so far – autonomy – is greatly improved in the P85D, falling just short of the "magic" 300-mile range before it has to be plugged in back into the mains. It also has an autopilot mode, making it a crossover electric-driverless car option further down the track.
When it comes to two-wheeled fun, the Energica Ego features a "synchronous oil-cooled motor with permanent magnets". The Italian machine puts out 107kW (145 horsepower) and 200 Nm of torque – available from 0 rpm. The Ego accelerates from 0 to 60 mph (100 km/h) in three seconds to reach a top speed of 150 mph (240 km/h).
Rival e-bike manufacturer Lightning Motorcycle produces the LS-218, which claims to be the fastest production motorcycle in the world – gas or electric. Retail price of the LS-218 starts at $38,888, which might be easier to swallow when you consider that it has won the Pikes Peak International Hill Climb in America, beating all the petrol-engined bikes on the high-altitude, 156-corner course.
The LS-218's spec sheet tells all: 218mph top speed, 168 foot-pounds of torque, Brembo brakes, Ohlins fully adjustable shocks and … a range of 100 miles with the standard 380v, 12kwh battery (an optional 20kwh battery extends that by another 60 miles or so). At least you can cover those miles quicker than anyone else.
It's reassuring to know that all that wheel-screeching, eyeball-flattening goodness awaits when the bureaucrats finally consign the "crobba crobba" of a Ducati, the flat-four roar of a Porsche, or the "potato-potato-potato" exhaust note of an idling Harley, to history.