By HEATHER LEAH SMITH
DISTURBING details have surfaced surrounding ride-hailing service Uber's chaotic global expansion period.
Uber was founded in the US in 2009; within three years, it had gained a foothold in France, the UK and the Netherlands, where it headquartered its EMEA business lines. By 2015, Uber had raised $5.3bn in funding to become the world's most valuable start-up. It now claims to have completed five billion rides worldwide, and the service is available in 80 countries.
But all was not well with the company. Mark MacGann, Uber's chief lobbyist for the EMEA region from 2014 to 2016, became a whistle-blower earlier this year. He came forward six years after resigning, expressing remorse for the part he played in helping Uber shoulder its way into new markets. He leaked more than 124,000 company files — nearly 20 gigabytes of damning data — to The Guardian. The leaked documents, known as the Uber Files, were shared with the International Consortium of Investigative Journalists (ICIJ) and 42 partner media outlets. They show how Uber illegally launched in new markets — and lobbied hard to bend rules and regulations.
Uber's "one-time cheerleader-in-chief", as The Guardian refers to MacGann, became one of its harshest critics. He pushed the company's government relations and public policy in 40 countries — and received a warm welcome.
"The company approach in these places was essentially to break the law, show how amazing Uber's service was, and then change the law," said MacGann. "My job was to go above the heads of city officials, build relations with the top level of government, and negotiate. It was also to deal with the fallout." Nearly every Uber launch predicated a "regulatory and legal shitstorm", he added.
"Uber was, at the time, in the tech world, perhaps in the broader business world, the hottest ticket in town." The "intoxicating" experience of hobnobbing with world leaders was quickly overshadowed by the hazards of serving as the public face of Uber. MacGann received death threats, was followed by irate taxi drivers, and had details and photos of his Brussels home posted online.
MacGann admits that the company and its executives — himself included — had "sold people a lie" when they claimed that Uber-friendly legislation would economically benefit drivers. Uber marketing campaigns present drivers as partners, but the leaked documents suggest the company viewed them as an expendable supply. Uber's disgraced cofounder and former CEO Travis Kalanick set the tone when protests threatened drivers' safety.
"If we have 50,000 riders they won't and can't do anything," he wrote in a series of text messages. "I think it's worth it. Violence guarantee(s) success. And these guys must be resisted, no?"
Uber also benefitted from a tax-haven structure for a Bahamas subsidiary holding the intellectual rights to the company's ride-hailing technology. All of this was legal, and the company only changed the structure in response to global tax scrutiny.
Rachel Whetstone, Uber's communications chief at the time, was caught on-record, saying: "It is the Bermuda or Cayman part that really makes people angry in Europe. Even just not being part of the Caribbean thing would put us way ahead of the pack when it comes to US tech companies."
MacGann called Uber's corporate tax structure at the time was "the Achilles heel of the company". Uber marketed itself as a tax facilitator, sharing information on drivers' earnings to distract auditors from its own infractions. The Centre for International Corporate Tax, Accountability and Research (CICTAR) estimates Uber avoided $556m in global taxes in 2019, the year of its IPO. It is now facing audits by US and international agencies.
The Washington Post exposed Uber's false promises in developing nations. The leaked files show how the company has enticed third-world drivers with lucrative subsidies before undermining livelihoods with exorbitant surcharges (25 percent in South Africa) and perilous working conditions (accepting cash payments in rough neighbourhoods).
This is not the first time the company has come under fire. There were accusations of toxic workplace practices, including sexism and harassment. When Uber engineer Susan Fowler joined the organisation, it was 25 percent female. When she left, there were only six women working as site-reliability engineers — and more than 120 men.
"When I asked our director at an all-hands about what was being done about the dwindling numbers of women in the (department) compared to the rest of the company, his reply was, in a nutshell, that the women of Uber just needed to step up and be better engineers." Other female co-workers hinted at a history of predatory practices and perfunctory coverups.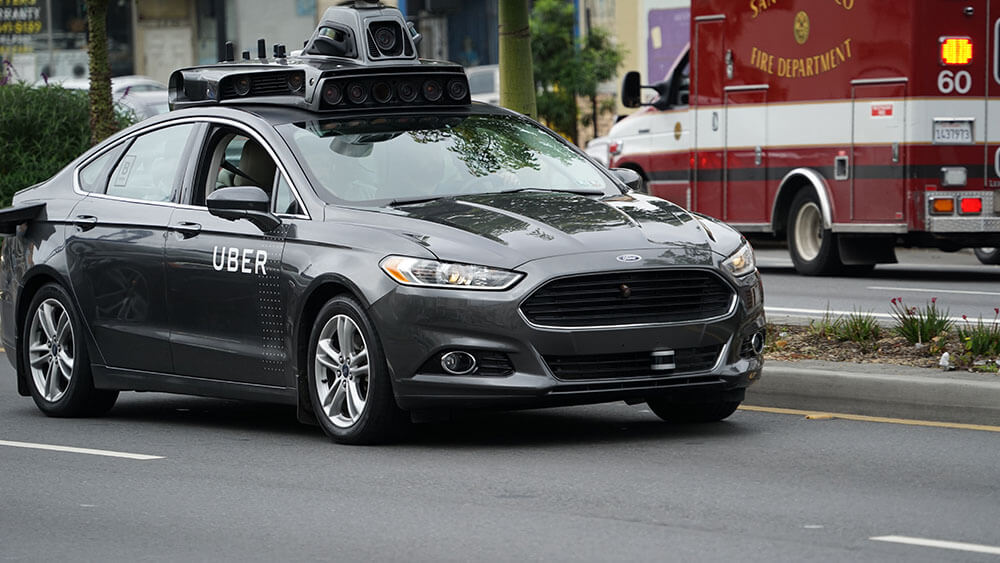 Other matters came to light in 2017, including a trade-secret lawsuit from Google regarding autonomous driving technology. Uber hired an independent investigator to conduct a deep dive of the company's reputational issues. Kalanick was forced out, and Dara Khosrowshahi was brought on to course-correct.
Uber's senior vice-president of public affairs, Jill Hazelbaker, responded to the whistleblowing campaign in a written statement.
"We have not, and will not, make excuses for past behaviour that is clearly not in-line with our present values. Instead, we ask the public to judge us by what we've done over the last five years and what we will do in the years to come."
Hazelbaker points out that 90 percent of current Uber employees joined after Khosrowshahi became CEO.
She finds it noteworthy that MacGann went public with his accusations only after the €550,000 cheque from his Uber lawsuit settlement cleared. MacGann acknowledged his "grievances with Uber in the past" but said the leak happened months before the settlement. "My lawyers are still fighting for me to receive the full payment."
A spokesperson for Travis Kalanick said that the original Uber team were pioneers of a new transport industry. "To do this required a change of the status quo, as Uber became a serious competitor in an industry where competition had been historically outlawed. As a natural and foreseeable result, entrenched industry interests all over the world fought to prevent the much-needed development of the transportation industry."