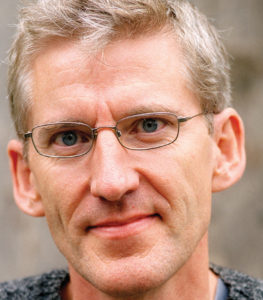 Clive Stafford Smith is a British lawyer specialised in civil rights and fighting death penalty convictions. He has spent much of his working life in the US, trying to save the lives of inmates on death row. Mr Stafford Smith is the founder and director of Reprieve, a non-profit human rights organisation which focuses on legal support for those facing the death penalty or confined at secret prisons around the world.
Since 1970 there were 1,411 executions in the United States. Most were carried out in the states below the Mason Dixie Line. Lethal injection was used in 1,236 cases. Today, 31 states retain the death penalty while 19 have abolished capital punishment. Over 3,000 prisoners are currently on death row with the largest numbers in California, Florida, Texas, and Alabama.
Mr Stafford Smith spent over a quarter century in the US energetically campaigning against the death sentence. He represented over 300 prisoners facing the death penalty. The lawyer took on only the cases of those who could not afford to retain legal counsel. He was successful in overturning the death sentences of his clients in all but six cases. Of the five cases Mr Stafford Smith pursued all the way to the US Supreme Court, he lost none.
In August 2004, Mr Stafford Smith returned to the UK with his wife – also a British lawyer. The couple now lives in rural Dorset with their young son. From his new home, Mr Stafford Smith continues his global crusade against the death penalty.
Born in 1959, Mr Stafford Smith grew up in the affluent surroundings of a 365-acre stud farm near Newmarket. His father suffered from a bipolar disorder which made home life unpredictable. Barely aged seven, young Clive received £200 from his dad and the order to go find a place of his own to live. His mother managed to intervene before her son was ejected from the family home. Mr Stafford Smith owes both his sense of decency and fearless disposition to his mother. His father insisted young Clive question authority at every opportunity. The message was well received.
After public school, Mr Stafford Smith turned down a place at the University of Cambridge, opting instead to leave the UK and study journalism at the University of North Carolina. After graduating, he headed to Columbia University's Law School in New York City, gaining qualifications to practice law in Louisiana and Washington DC.
Mr Stafford Smith promptly headed south and decided to go fight capital punishment. He worked for the Southern Prisoners' Defence Committee, based in Atlanta, and participated in a number of campaigns to aid felons convicted to die. In 1987, Mr Stafford Smith gained wide public exposure in a BBC documentary depicting the last fortnight in the life of Edward Earl Johnson – a dead man walking scheduled to die in the Mississippi State Penitentiary gas chamber.
In the documentary, Mr Stafford Smith was shown desperately seeking to halt the execution. A follow-up documentary saw the lawyer conduct an investigation into the murder for which his client had been executed. The research established beyond reasonable doubt that Mr Johnson had been framed and wrongly executed for a crime he did not commit.
In 1993, Mr Stafford Smith helped set up a new centre for prisoner advocacy in New Orleans. Nine years later, he became a founding member of the Gulf Region Advocacy Centre, a non-profit law office in Houston, Texas, the self-proclaimed capital of capital punishment. He was awarded an OBE (Officer of the Most Excellent Order of the British Empire) for his contributions to the law and human rights.
From 2001 onwards, the US military base at Guantánamo Bay in Cuba was used to hold prisoners beyond the reach of US courts which prompted Mr Stafford Smith to join two other lawyers to sue for access to the prisoners held there. He called the camp was an affront to democracy and the rule of law and campaigned to close it. He was rewarded with threats against his life and labelled a traitor for defending terrorists.
Mr Stafford Smith's work has helped secure the release of 69 prisoners from Guantánamo Bay (including every British prisoner). He continues to act for eight men still held at the facility. Mr Stafford Smith's chosen career path has been a demanding one. No fat cat lawyer, he is merely a champion of human rights.