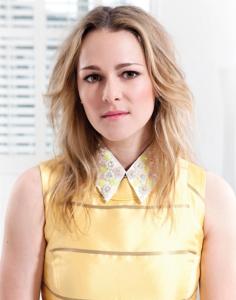 The information technology revolution opens the doors to a host of new businesses for tech-savvy young entrepreneurs with an eye for a market opportunity. They don't come much younger than Juliette Brindak. She came up with the idea of providing a lifestyle website for tween and young teenage girls when she herself was a still young teenager.
Ten years later, Ms Brindak's website Miss O and Friends has become a most profitable business and is visited by millions of girls each month. Ms Brindak understood her target market, spotted a niche, and threw herself into developing a business to fill it.
Missoandfriends.com – By Girls, For Girls – is an interactive site where young girls can socialise, play games, win prizes, get published, and "have tons of fun."
The look and feel of Miss O was inspired by doodles Ms Brindak did when she was a 10-year-old. Travelling home from vacation with the family, she started drawing the Cool Girls – paper characters she and her younger sister Olivia used to play with. The idea really took shape when the girls' mother Hermine made giant foam-backed Cool Girls for Olivia's eighth birthday party.
Ms Brindak recalls her little sister's friends walking into the house and seeing characters that looked just like them: "They went crazy for them and kept talking about how much they loved Cool Girls." The young entrepreneur was thirteen at the time and explains how this inspired her business idea, a social space for girls: "Middle school is a really difficult time for young girls with so many new things going on; their bodies changing, cliques, boys, bullying, homework, parents, etc. I wanted to create something for my sister and her friends to help them through these difficult years since there didn't exist anything like Miss O."
The company was launched in April 2005 and is very much a family affair. Ms Brindak's parents had confidence in their teenage daughter's idea and invested some of their personal money in the venture along with the money they had set aside for their daughter's college education. They also invested their time. Her mother does all the graphic design work and dad manages the business side. He used his background in marketing to find web developers who would work for sweat equity.
Miss O & Friends is a lifestyle brand for girls between the ages of 8 and 16. Currently, the site has over three million unique visitors every month. The site has established a community of girls who offer advice and support to one another while also having fun and discussing the "girl world." All of the site's content is user generated – By Girls, For Girls. With its pink, purple, and turquoise colours and stylised graphics Miss O & Friends is designed to appeal to a specific, and very American, audience.
For many years, Ms Brindak ran Miss O while she was in school. In 2008, Proctor & Gamble invested in the company and has remained its largest single investor. Miss O and Friends has become a successful social media company but, because its audience is so young, it must be COPPA (Children's Online Privacy Protection Act) compliant. This means it cannot link to, or promote itself on, any social medium that doesn't require an age to sign up. This immediately rules out Twitter, Instagram, Pinterest, and Tumblr. Instead, Ms Brindak's company has branched out to develop a site aimed at mothers and parents.
Identifying and understanding its market is key for any business. Ms Brindak was able to identify her target audience because she was part of it and understood the issues. Another key is to believe in the business model. Ms Brindak says that the passion for helping young girls came naturally as she perilously navigated her way through American adolescence. As to the entrepreneurial spirit, she says: "I think it was something I always had. I wanted to do something different and to be in charge in my own life."