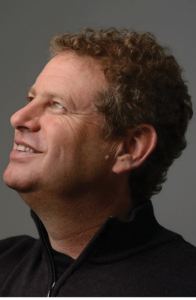 It's no surprise that an educational institution which mixes mysticism with mechanics is situated in California. Sofia University – in Palo Alto, not the Bulgarian capital – teaches transpersonal psychology, among other things, and it is where a young Israeli student called Doron Myersdorf learned to think outside the box.
Today, he is the CEO of StoreDot, a new and rapidly growing nanotechnology company, based north of Tel Aviv, whose mission is to "charge the world." It may also be on course to change it.
The company he founded in 2012 has just gone into the production of the ground-breaking FlashBattery, which can charge a smartphone in just 60 seconds – instead of the usual two hours.
The same secret technology, which employs new molecules to enable the faster movement of ions, is being used to accelerate the charging of electric vehicles. That, say industry experts, will revolutionise the electric car market.
Mr Myersdorf has already raised $66 million dollars over the past two years to fund the development of his battery. Among the early investors is Roman Abramovich, the Russian billionaire and owner of Chelsea FC. StoreDot is also working on ways to prolong battery life, giving electric vehicles crucial extra range.
Like so many other young innovators with roots in California, he doesn't just want to make money – although that seems to be his destiny. "We have a vision," Mr Myersdorf says: "We want to make a difference in the world."
Israeli start-ups face hurdles which do not exist elsewhere in the advanced world. There is growing unease in Israel at Palestinian campaigning amongst European and US organisations. While still a long way from achieving outright sanctions against Israel, some hearts and minds are being won. "Israel is a major hub of innovation," says Mr Myersdorf: "You don't boycott Israel; it doesn't make any sense."
And it wouldn't make sense to turn one's back on StoreDot's advances in the development of nanodots; tiny crystals with special properties. Nanodots are already common in modern technology, being used in screen displays, transistors, and lasers.
Most nanodots are made out of cadmium and zinc, both extremely toxic. StoreDot has developed a way to create nanodots by using organic materials – cheaper, faster, and without the toxic threat. Mr Myersdorf believes that organic nanodots can be used in a variety of areas, including the efficient delivery of drugs to specific areas of the body – described as delivering computer programming to one's organs.
Mr Myersdorf and his small team of fellow graduates from universities in the USA and Israel are racing to be the first to market with their low-cost and eco-friendly technology. "Their structure enables very fast charging," he says. "It means that drivers of electric cars will be able to refuel like any conventional car, but without the fumes."
Engineers at BMW, for instance, believe that advances like those created by StoreDot will mean that within a decade most of their cars will be electric. StoreDot is believed to be in advanced talks with a number of automobile manufacturers, and Mr Myersdorf is confident that his batteries will be built in to new electric vehicles by 2020.
StoreDot's motto is "Inspired by Nature" – and maybe a pinch of mysticism and mechanics.