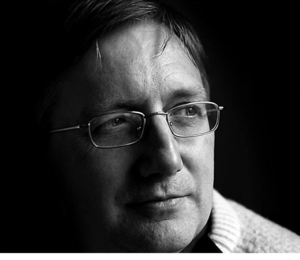 For nearly twenty years, Craig Murray climbed the career ladder as a UK diplomat. In 2002, Mr Murray was appointed British Ambassador to Uzbekistan. He was 43 years old at the time. One of the responsibilities of an ambassador is to report on economic and political developments in the host nation. Reporting from Tashkent, Mr Murray did not conceal his growing distaste for Uzbekistan's dictatorship. He informed Whitehall about the Uzbek government's many and systemic human rights abuses. At the time, the War on Terror was in full swing and this was not a message the UK government wanted to hear.
Two years into his assignment, Mr Murray was suspended after a leaked report in the UK national press quoted him as claiming that MI6 used intelligence provided by Uzbek authorities through torture to help build the case for invading Iraq. Mr Murray was charged with gross misconduct by his employer. By early 2005, he agreed to resign. In the years since, Mr Murray has continued his opposition to the War on Terror. Unsurprisingly, he also became an outspoken critic of the UK's foreign policy.
Career diplomats are at the heart of the establishment and its old boys network. They are known for their tact, discretion, and urbane dissimulation. What caused this insider to abandon his comfortable career and embark on a quixotic quest, denouncing public policy as a speaker, author, and blogger?
Mr Murray grew up in Norfolk and studied Modern History at the University of Dundee. After graduating in 1982 with a first class degree, he served for two years as the fulltime president of the Dundee University Students Association. He was a member of the Dundee team which won the television quiz University Challenge in 1983.
In 1984, he joined the Foreign and Commonwealth Office (FCO). His career saw him move from Lagos to London to Warsaw to West Africa and back to London. In 2002, he gained his first ambassadorial posting to Uzbekistan. It was in Tashkent that his distaste for UK policy overcame his diplomatic training. This led him to overtly criticise UK government policy: a big no-no for a diplomat.
Mr Murray opposed the US-British policy of supporting the brutal Karimov Regime and its less than elegant ways of discouraging political dissent. This, he pointed out to his political masters, was promoting Islamist terrorism. Back home, the message was not appreciated and the messenger was fired.
Mr Murray's book Murder in Samarkand (published in the US as Dirty Diplomacy) is a memoir of his two years in Uzbekistan. The incident-packed, dramatic, and entertaining book traces the precipitous decline of personal freedoms and living standards since Uzbekistan gained independence from the Soviet Union in 1991.
His publisher describes it thus: "When Craig Murray arrived in Uzbekistan, he was a young ambassador with a brilliant career and a taste for whisky and women. But after hearing accounts of dissident prisoners being boiled to death and innocent people being raped and murdered by agents of the state, he started to question both his role and that of his country in so-called democratising states. When Mr Murray decided to go public with his shocking findings, 1600 Pennsylvania Avenue and 10 Downing Street reached the conclusion that he had to go. But Uzbekistan had changed the high-living diplomat and there was no way he was going to go quietly."
Since quitting HM diplomatic service, Mr Murray has carved out a new career as an author, and increasingly outspoken political observer, speaker, and blogger. In the 2005 UK general election he stood as an independent candidate against the then-Foreign Secretary Jack Straw in Blackburn. Here, Mr Murray contends, he encountered more electoral fraud than he ever did in Ghana.
His self-published autobiographical The Catholic Orangemen of Togo and Other Conflicts I Have Known – which reads like a Graham Greene novel – covers the period from 1998 to 2002 when he served in West Africa. It exposes links between blood diamonds, crime, and British mercenaries. It argues that the disregard Prime Minister Tony Blair showed for both British and international law in dealing with Sierra Leone set the stage for the disaster that was to follow in Iraq.
Mr Murray writes: "I served as a bit-player, but one with a privileged view, during the Bush/Blair years. I got to know many wonderful people in West Africa and Uzbekistan, and formed strong views of how to assist them in attaining progress. But I was working for governments with quite a different agenda; that of international resource acquisition. I hope that my memoirs will, taken together, entertain with their tales of a very human and colourful life. But I trust that they will also throw some light on a most shameful period of British foreign policy, viewed from some unusual and fascinating points of vantage."
Reflecting on his career in the diplomatic service he writes: "The thing that I did differently from other diplomats was that I cared. Diplomats rather pride themselves on not caring. I quit in the Bush/Blair years because I cared passionately about those values which are meant to be fundamental to British policy, whichever party happens to be in power. I care for human rights, democracy, and international development. I care for freedom."