How a small carrier from an inward-looking, almost insular, country outcompeted the big guys and gobbled them up to become the largest airline in Latin America; the story of LAN Chile's remarkable take-off is one of corporate guts and glory.
The company, now in a rebranding process from which it will emerge as LATAM Airline Group to reflect its much augmented geographical footprint, was an unlikely candidate for hegemony in the skies: its small domestic market, not particularly competitive, did not allow for economies of scale or synergies of any kind. Instead, LAN Chile leveraged the power of good corporate governance and the country's well-functioning capital markets to strike out – tentatively at first – and broaden its operational base to become the third-largest airline by market value in the world.
Though small in size even by Latin American standards, the old LAN Chile always had a pioneering streak that enriched the company's annals. In December 1956, one of its Douglas DC6s made the first-ever commercial flight over Antarctica, dropping down to a latitude of 73° south – flying over the icecap – for the shortest route to Auckland, New Zealand. By late 1967, a LAN Chile Caravelle Sud Aviation was the first airliner in Latin America to touch down using the then-novel instrument landing system (ILS). To this date, LAN Chile is the only carrier to connect South America with destinations in Oceania and beyond, operating scheduled flights to Sydney, Auckland, Papeete in French Polynesia, and Easter Island.
Behemoth of the Air
Boasting one of the industry's most modern fleets with an average age of only 5.1 years for its over 310 aircraft, LATAM Airlines Group last year transported in excess of 68 million passengers. Jointly, the company's subsidiaries operate around 1,400 flights per day, carrying almost 90% of air travellers in the seven markets where the group is present. The company plans to keep its competitive edge and in 2014 became the Airbus' launch customer in Latin America for the A350 XWB. Last year, the group took delivery of the first of 27 A350 XWBs ordered late last year. The aeroplanes come equipped with Rolls-Royce Trent XWB engines (see Rolls-Royce corporate profile elsewhere in this issue) which deliver fuel savings of up to 25%.
Privatised in September 1989, LAN Chile – at the time a minor carrier with only a few long-haul routes – first conquered its home market through the acquisition of the country's second largest airline Ladeco (Línea Aérea del Cobre) in 1995. Rapid expansion became possible after Scandinavian Airlines sold its 49% stake in the company to local investors – the Cueto family and Sebastián Piñera.
Mr Piñera had to divest his 26% stake in LAN Chile upon assuming the country's presidency in 2010. Only weeks later, the company announced its takeover of Brazilian flag carrier TAM (Transportes Aéreos Meridionais) for $3.8bn – the largest ever in the airline industry. LAN Chile shares – cross listed in Santiago and New York – soared on the news. The presidency had cost Mr Piñera around $1.1bn – the amount the Cuetos profited on the 26% stake they had just acquired from him.
The Cuetos are still relative newcomers on the aviation scene, but have now earned their wings. Juan Cueto Sierra (86), the patriarch, dabbled in real estate before taking a stake in the newly privatised Banco Español-Chile in 1976, accumulating a tidy sum in the years that followed. Investing his funds carefully in mining, insurance, and healthcare companies, Mr Cueto Sr. exited the market during the 1982-83 economic crisis to concentrate on one of his minor ventures – Fast Air Carrier, a cargo airline he had founded in 1978.
Diligently accumulating profits and investing wisely, Mr Cueto and his three sons managed to ally the family with high-flying entrepreneur Sebastián Piñera in order to plot a takeover of LAN Chile. Their timing was impeccable: just as the government got ready to offload its remaining shares in the airline, the Swedes of SAS decided to pull out. The Cueto/Piñera combo managed to take full control of LAN Chile at a steep discount.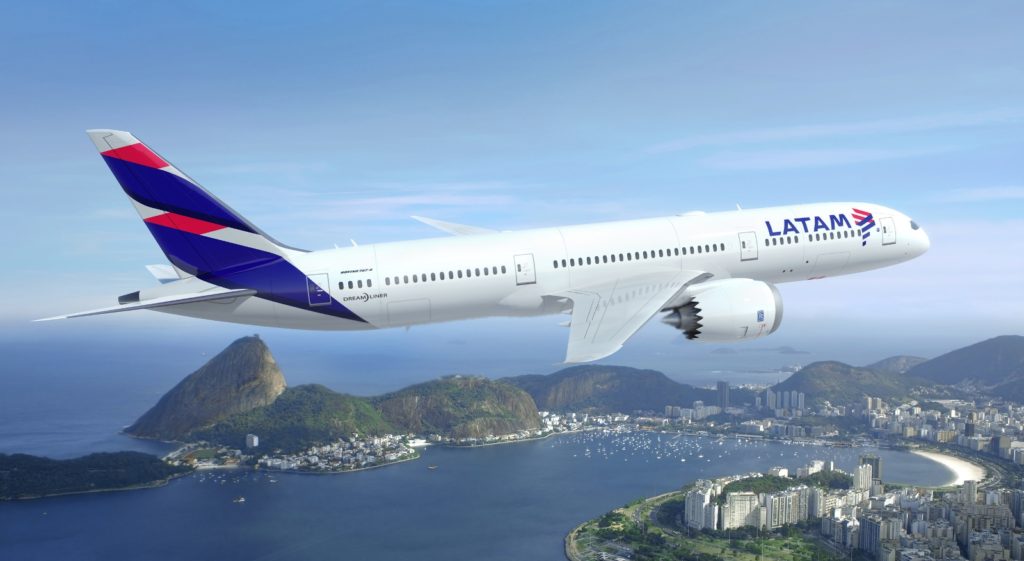 Turnaround
Introducing modern management techniques and processes, the airline's new owners immediately set about transforming the carrier into a lean – and, indeed, mean – organisation, cutting costs, streamlining decision-making processes, and shortening lines of communication in order to quickly respond to changing market demands.
LAN Chile made a veritable killing on its cargo operations when the company started shipping farmed salmon to the United States directly from Puerto Montt – the gateway to Chile's deep south, a pristine region of mountains, lakes, fjords, and island, and home to large-scale aquaculture businesses. LAN Chile's agility in responding to market forces allowed Chilean fish farmers to corner the US market delivering fresh salmon to US grocery stores faster – and cheaper – than even their New England competitors could.
With the Cuetos at the helm, LAN Chile became a byword for efficiency. By 2002, the company was ready to expand beyond its home market. In the wake of the demise of Peruvian flag carrier Aeroperú (1999), LAN Perú was formed as a wholly-owned subsidiary. Over the next decade, LAN Ecuador, LAN Dominicana, LAN Argentina, and LAN Colombia followed to form a continent-wide network of airlines and routes. The takeover – for political reason described as a merger – of TAM Airlines of Brazil completed LAN Chile's rapid transformation from a relatively obscure domestic carrier to major player in the global aviation industry.
More than most other Latin American airlines, LAN Chile managed to finance its expansion by raising cash via ADRs (American depository receipts) in New York issued by local banks against shares traded on US stock exchanges. Thanks to the company's widely recognised excellence in governance, investors quickly snapped up LAN Chile ADRs.
The name change from LAN to LATAM Airlines currently in progress is also more than merely a rebranding. The company is set to cash in on the synergies its now vastly expanded affords. Unifying operations and fine tuning the still slightly fragmented network are priorities for the Santiago-based company.
Built around the seemingly simple concept of security, efficiency, and customer satisfaction, LATAM Airlines aims to soar even higher, bucking the trend: "This is a complicated year for us in terms of how the Latin American economies are behaving," says Pablo Chiozza, senior vice-president for USA, Canada, and the Caribbean. "Brazil hasn't been stable for the past three years, and GDP is not only not growing, but it is decreasing. We're not seeing a recovery for Brazil in 2017, either. But the good news is we have a divided portfolio. Most of the Spanish-speaking countries are performing pretty well. It's not all about Brazil."
Mr Chiozza notes that the LAN/TAM merger was exceptional in the airline industry insofar as it resulted in the appearance of an entirely new brand: "What we did here was pretty unique. Usually, when US carriers merge, they either kill one of the brands, or make it disappear. Delta killed the Northwest brand; American let go of US Airways. In Europe, when airlines merge, they operate with two brands. This is what happened with Iberia and British Airways. The same thing with Air France and KLM. However, we created a new airline; one that will undoubtedly have an industry-wide impact."