By HAL WILLIAMS
FIRST ChatGPT came for your literature, now AI's coming to dinner — but it promises to behave itself.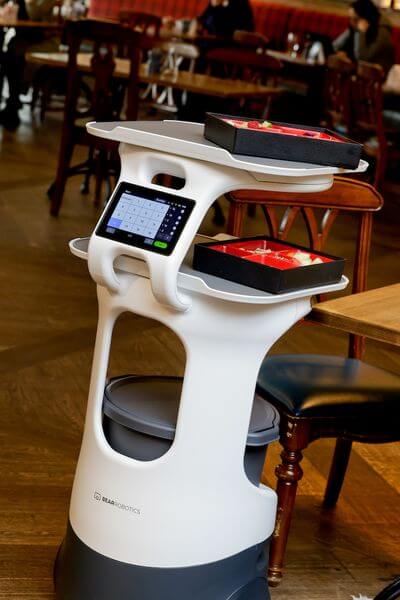 Bear Robotics is launching Servi, a robot that may revolutionise the food service industry. It uses AI to help hospitality and care-home businesses to serve drinks and food, and even clear tables.
Self-driving Servi can learn table locations and has a LiDar sensor and multiple cameras to safely navigate spaces. Once meals have been delivered, Servi returns to its post through internal weight sensors; it can be used in conjunction with other Servi models in multi-robot mode.
Could this be an answer to staffing shortages in the hospitality and senior care sectors? Bear Robotics hopes so, with 9,000 robots operating in US restaurants, corporate campuses, ghost kitchens, senior-living facilities, casinos, and factories. The firm is expanding in Europe, with a presence in Iceland, Ireland and the UK.
Sales head Malachy Ryan says the company is talking to four- and five-star hotels, as well as restaurants and nursing homes. "We don't replace people, we give them a chance to be redeployed," he says — before you complain that it's going to take your job.
But can it do the dishes…?
More information: www.bearrobotics.ai.