By HAL WILLIAMS
WANT an investment that will send your cash into orbit? Get your wallet out and start the count-down — there's no time like the present.
US space technology start-up Orion Span — one of the companies featured in BV's Summer issue story on space tourism — is seeking investors for the world's first orbiting hotel and private space station for tourists, astronauts, and space research. And Orion Span, which posted the online appeal this week, seems to be in a hurry, calling for an investor response within three days.
SpaceX was one of the first to disrupt the space launch business — an organisation that is worth more than $27 bn today. Orion Span is on a mission to achieve similarly astronomical results.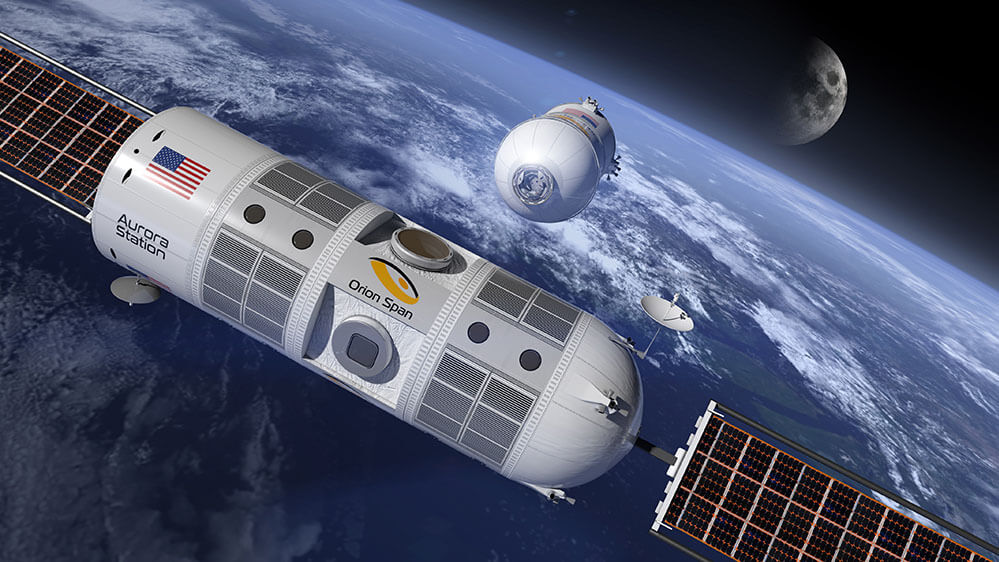 Orion Span's soon-to-be-orbiting Aurora Station — with operational concepts which emphasise simplicity, economy (a relative concept here), luxury and accessibility — is due to cross the Karman Line 100,000m above Earth, taking with it a complement of high-paying space tourists some time soon. No specific dates have yet been given by the company.
Orion Span recently joined forces with SeedInvest for a funding round "to share our future growth and journey with our customers, advocates, and believers". Er, and to pay for the rockets, yeah? But fair enough; historically, only the wealthiest Americans are able to invest in US start-ups. Any barriers (other than the original financial one) have been removed — and it's possible to invest in a space company. Right now.
Orion Span's core mission is to build "human communities in space". Making this first funding round available to all is one small step, or perhaps a giant leap, on the journey to make space travel more democratic.
"A real, budding community is only possible when that community is invested in its success," the Orion Span CEO Frank Bunger says in the company's online appeal. "We chose SeedInvest as our fundraising platform because it maintains an extremely high bar for companies. Not only does it sport a very competitive acceptance rate, it also conducted robust diligence on us, giving investors confidence that we are who we say we are."
Bunger's company promises "amazing investor perks" which include free Orion Span branded clothing, calls and meetings with management, tours of the Aurora Station, a spot on the waiting list that can be sold, and a trip to the company HQ. Not that amazing, if you read the perks list with care, though the potential is indeed huge.
"With this fundraising (effort) to bring us to the next step, we are poised to begin to execute on the leadership position we already staked in this exciting business," says the Orion Span statement.
Is this one for you? Check out the SeedInvest page: https://www.seedinvest.com/orion.span/seed
And please keep BV posted about what happens after you get your free Orion Span T-shirt…