Experts and investors are heading to Gibraltar for an international convention on DLT, blockchain and cryptocurrency
By HAL WILLIAMS
The tiny British enclave of Gibraltar has responded swiftly to the boom of Distributed Ledger Technology (DLT), cryptocurrencies and blockchain – and the British Overseas Territory is putting itself front and centre for an upcoming conference on those subjects.
From February 28 to March 1, Gibraltar plays host to Gibfin, an international conference on the merits (or otherwise) of cryptocurrency and its supporting technology being held at the Sunborn Hotel, a floating five-star pleasure palace.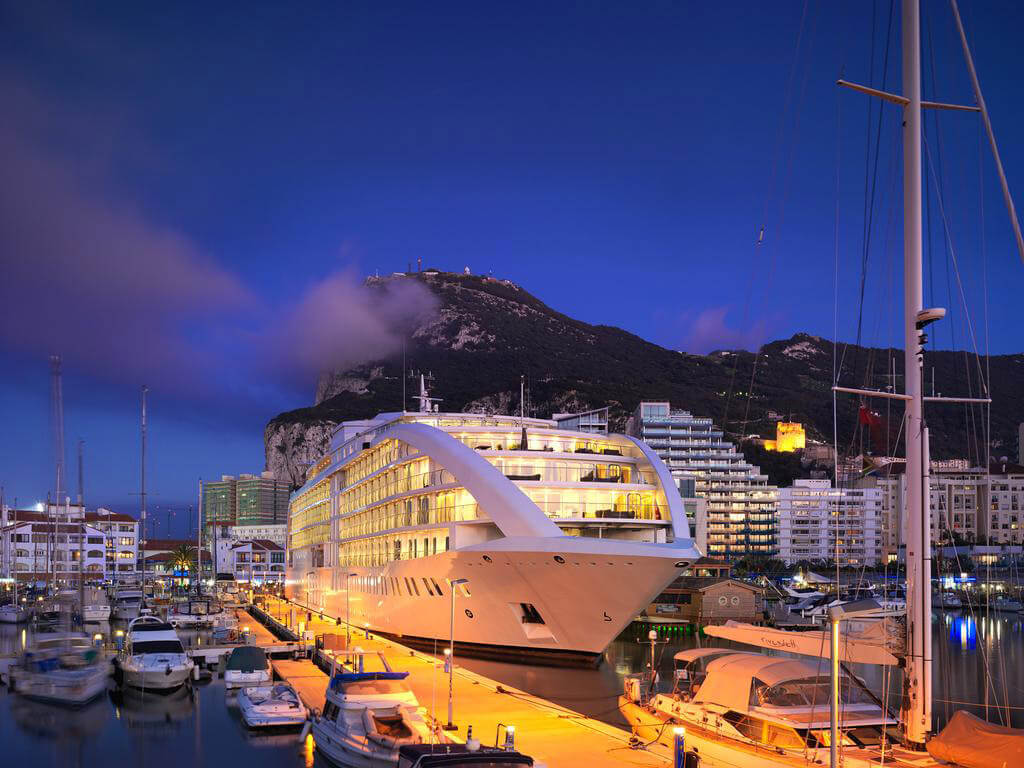 The luxury Sunborn is well-chosen for the event, a £120m superyacht moored in the Ocean Village marina a few minutes from the Gibraltar International Airport. It can arrange vehicle parking for those coming overland (booking advised) and offers chargers for Teslas and other electric vehicles.
Those who bought Bitcoin at the right time may even be tempted to take advantage of the Sunborn accommodation, which starts at £237 a night (room only) and rises to a top whack of £1,052 a night (breakfast and dinner included) for the penthouse suites on the fourth, fifth and sixth decks of the yacht.
Fintech companies have been eyeing "the Rock" over recent months for its fresh and creative ideas on how to use DLT, blockchain and virtual currencies as effective and safe business tools.
The jurisdiction has grown in stature, leveraging local and international industry expertise to spark a regulatory framework that experts believe may lead the field.
Discussion papers published in 2016/7 by the Gibraltar government's Cryptocurrency Working Group have paved the way for the enclave to become one of the few jurisdictions in the world to regulate DLT business.
Draft legislation on the regulatory framework has been completed and Gibraltar, with its infrastructure, flexibility and appealing tax regime, provides what may prove to be an ideal environment for embryonic businesses in the field.
The Rock is keen to consolidate its position as a business hub, and the Gibraltar International Fintech Forum 2018 – Gibfin, to its friends – aims to build on past successes.
Proposed principles-based regulations for DLT were set out in a consultation paper last year. Regulators will be able to tailor their approach to individual companies, applying relevant criteria, but not slavishly complying with general rules.
Attention is being paid to early-stage start-ups looking to raise finance through DLT, via Initial Coin Offerings (ICOs) or token sales.
As an unregulated means of raising finance, ICOs can raise concerns about the sustainability of projects based on these funds. The Gibraltar Financial Services Commission (GFSC) is considering a further regulatory framework to set out standards for those carrying out ICOs from, or in, Gibraltar.
Gibraltar provides a jurisdiction with the ideal opportunity to set new ground rules. Companies looking to set up and operate will have to comply with the new principles and maintain consumer protection, economic benefit and the protection of Gibraltar's reputation.
The principles should also apply to unregulated activities. For example, companies looking to raise finance via ICOs will have to ensure good corporate governance, internal controls, monitoring systems and access to key skills.
The success of Gibraltar's online gaming industry is seen by some as a testament to Gibraltar's winning approach to developing a world-class location for new industries, with the local Licensing Authority considering only blue chip companies with proven track records and financial standing.
Proponents of cryptocurrency believe that the strong corporate governance applied to gaming license applications should provide similar rock-like foundations for the cryptocurrency world.