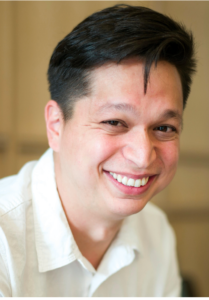 Ben Silbermann tapped into the primal hunter-gatherer instinct when he first experimented with an online pinboard product. Together with Paul Sciarra and Evan Sharp, Mr Silbermann created a virtual scrapbooking site that allowed people to collect images and creative ideas online.
Eventually named Pinterest, the site was launched officially in 2009 with assistance from multiple venture capitalists who could see its far-reaching potential. Its user-friendly formula proved irresistible, and incredible exponential growth has seen it outstrip the growth rates of Facebook and Twitter with no sign of slowing down.
By 2015, Pinterest had chalked up 176 million registered users, (85% of whom are women), and was valued at $11 billion. More of a disrupter than an innovator in the competitive and fast-moving world of tech, Pinterest has essentially created a new market – disrupting both retail and social media.
After all, its photo and idea-sharing site is a global marketer's dream – especially since it rolled out a buy button, facilitating a seamless purchase gateway via PayPal. Buyable pins essentially took a complex system for fulfilling transactions for a multitude of separate sellers, and built a simple and secure experience for the thousands of pinners – both large and small – who had been clamouring (pining?) for a product to do just that.
In doing this, Pinterest became one of several new and emerging channels posing far-reaching implications for the future of banking. For global commerce, its new commercial clout represents a radical shift from both in-store purchases and existing e-commerce transactions on branded websites.
Maybe it is his wholesome Iowa background, he was raised in Des Moines by his two ophthalmologist parents, but Mr Silbermann seems remarkably sanguine about the hugely successful global platform he has created. By all accounts, he is the antitype of the brash tech dude. In fact, he's not really a tekkie at all – more of a visionary.
He graduated from Yale in 2003 with a degree in Political Science and worked briefly for Google's online advertising team. He switched to developing iPhone apps with college friend Paul Sciarra. However, their start-up failed. The pair then teamed up with Evan Sharp, and the rest is scrapbook history.
It may feel like it, but Pinterest is not a social network; it's not another twist on Instagram, Facebook, or Twitter. Rather, it is a discovery engine. "There wasn't a great way to collect the things you love online. From that idea came Pinterest which over the years has evolved from a site for collecting to a visual discovery engine," Mr Silbermann has said in several interviews.
Like social media businesses, Pinterest uses big data to maximise its potential. The algorithms that make it fun and successful – suggesting new pins based on previous likes, show big data at its best. In 2015, Silbermann's team took this to the next level with a new visual search feature; a tool enabling users to select a portion of an image and use it to search for similar images.
Also in 2015, Pinterest built a framework called Copytune to help create strong user-friendly hooks that work across numerous languages, to boost its number of active users.
Quietly, Pinterest – the global noticeboard – is disrupting Amazon, Facebook, and even Google. It leaves the likes of competitor Etsy far behind. Mr Silbermann may not be loud, but he must certainly be proud.