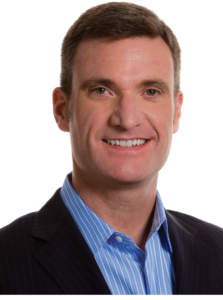 Daniel H Wilson, the writer of humorous fiction like How to Survive a Robot Uprising and Robopocalypse says, tongue-in-cheek: "Someday mankind must face and destroy the robot menace".
However, before that can happen, mankind must create a robot worthy of such dread. Until very recently, robots have remained firmly within the ambit of science fiction. Robots in the real world are mainly confined to repetitive automotive assembly line work, though some can mow a lawn or vacuum a room – to varying degrees of success.
Scott Eckert's vision of a robotic future sticks pretty close to the script. Robots, he says, will do the dirty, dull and dangerous jobs in society in the future, echoing the predictions of such prophets as Nickola Tesla, the Serbian/American inventor of the early 20th century. He estimated that: "In the 21st century the robot will take the place which slave labour occupied in ancient civilisation."
Mr Eckert is yet another alumnus of Stanford University who is changing the world. The president and CEO of Rethink Robotics – one of the first companies on CNBC's top 50 disruptor businesses of 2013 – isn't too concerned about robots challenging for mankind's place at the top of the food chain just yet.
He is busy making Tesla's prophecy come true. Rethink Robotics was founded in 2008 with the aim of taking the science in a new direction. The company's first robot, Baxter, is a two-handed machine which "works right out of the box." Traditionally, industrial robots have needed complicated programming to perform simple tasks. Baxter is different in that it actually learns tasks and can work safely alongside humans. It can also perform multiple tasks.
Unlike the large and expensive assembly-line robots, Baxter can be adapted for use in relatively small manufacturing organisations. This is the point at which Baxter, and Rethink Robotics, have come into conflict with traditional trade unions who fear low-grade jobs will be lost.
Mr Eckert is frequently interviewed on television, and he struggles to contain his frustration with the inevitable won't-this-take-our-jobs? question. Far from taking manufacturing roles away from human beings, says Mr Eckert, Baxter is doing away with the need for businesses to outsource jobs overseas. Human beings can be released to do more interesting work, he insists.
Mr Eckert is aware that robotics will disrupt traditional business thinking: "Disruption needs to create totally new industries," he says, "such as how the advent of the smartphone catalysed a whole industry around developing mobile apps. At Rethink Robotics, we have created a platform that will allow developers to create totally new applications for robots. The possibilities are limitless."
Economic analysts predict that the robotics industry will grow at a rate of 12% annually over the next few years as small and medium-sized firms begin to adapt the robot to their manufacturing processes.
Scott Eckert says that these are a new class of robots: "They're simple, easy to use, inexpensive, and can do a broad set of manufacturing tasks – and that is going to bring a much, much bigger market."
It's already happening, he says. Baxter and Rethink Robotics' latest model Sawyer are already working alongside human beings in factories across the USA. "People give them names, they put the company t-shirt on them. [The robot] becomes part of the team," he says. "Robots become successful when they're no longer seen as just robots."
Mr Eckert and Rethink Robotics have their eyes fixed on the future – but sooner or later they might have to face that "robot menace" question.