BV's JASON AGNEW continues his look at the UN's Sustainable Development Goals
SDG2: Zero hunger
ALL THE United Nation's Sustainable Development Goals have a certain level of interconnectivity; SDG1, which aspires to no poverty, has an effect on all the others. Increased wealth almost inevitably leads to better education and sanitation, but nowhere is this more obvious than in SDG2: eliminating hunger.
SDG2 is the only goal where the word "zero" is employed, making us realise (perhaps with shame) that nobody, anywhere on the planet, should be malnourished – let alone starve. While war and bad governance exacerbate the problem, so much more could, and should, be done.
Having used the word "problem", I defer to Anne Frank, who wrote "Hunger is not a problem. It is an obscenity." And this at a time when food production was less advanced than it is now…
Luiz Inácio Lula Da Silva's programmes Fome Zero (Zero Hunger) and Bolsa Familia (Family Allowance) lifted more than 20 million Brazilians out of poverty, and an estimated 35 million out of hunger during his presidency (2003-11). He argued that "hunger is actually the worst weapon of mass destruction. It claims millions of victims each year".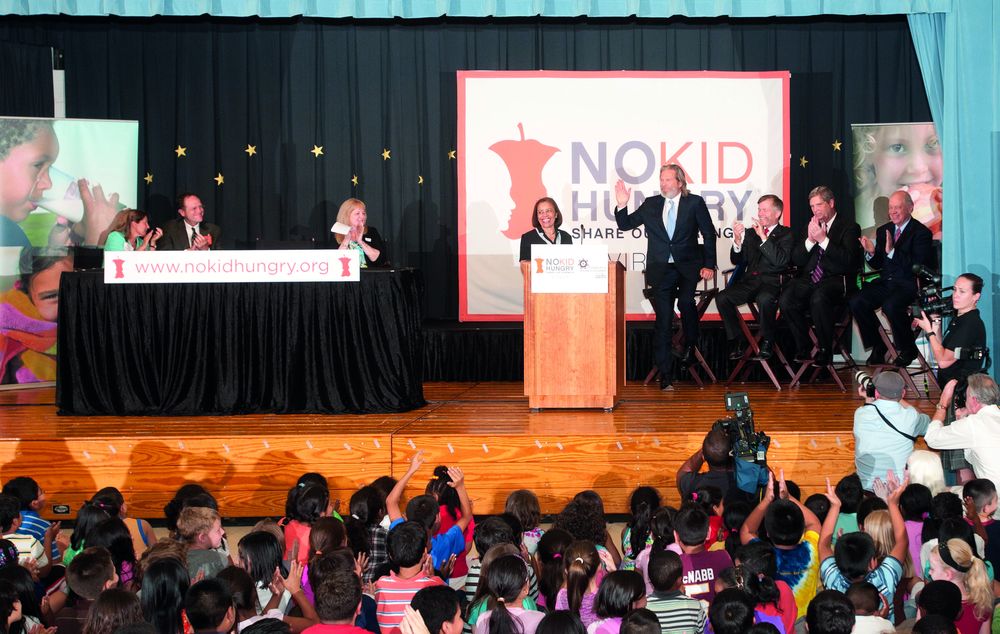 According to the UN's figures, an estimated 821m people were undernourished in 2017, a leading cause of death for children under five. The organisation says a profound change of the global food and agriculture system is needed if we are to nourish the people who are hungry today – as well as the additional two billion expected to join their ranks by 2050. Investment is crucial to increase agricultural productivity and create sustainable food production systems.
Although we tend to focus on the developing world when discussing hunger – Sub-Saharan Africa in particular – it affects some of the richest societies. Jeff Bridges, actor and spokesperson for the No Kid Hungry campaign in the US, claims that as many as 35m people in America "are hungry or don't know where their next meal is coming from" – and 13m of them are kids. "If another country were doing this to our children," he said, "we'd be at war."
One in four children in the wealthiest country in the world experiences hunger on a regular basis. In the UK, hundreds of thousands of tonnes of good food is wasted – by the food industry and individuals – every year. And 8.4m people, the equivalent of the population of London, can barely afford to eat. Some 4.7m of them live in severely "food insecure" homes: households where food intake is greatly reduced, and where children regularly experience physical sensations of hunger. Blame can partly be laid at the door of the UK government, whose austerity policies over the past decade beg challenge.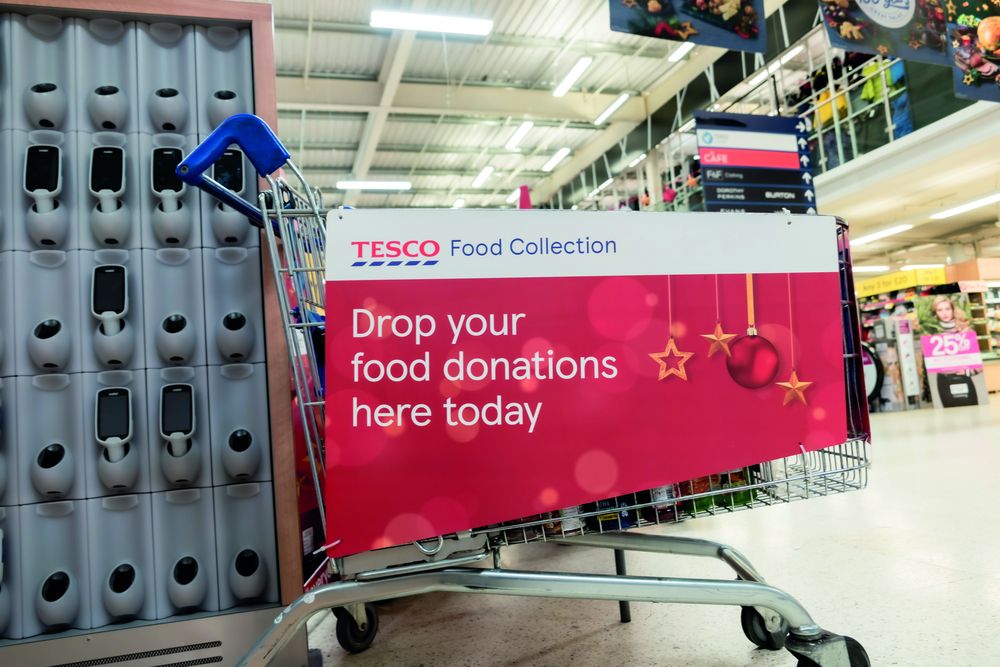 Retail giant Tesco works with non-profits such as FareShare and (food bank charity) the Trussell Trust. Tesco CEO Dave Lewis addressed the Food Bank Leadership Institute (FBLI) annual conference in London last year. Laudable – but it might be more convincing if the company weren't at the centre of disputes over pay rates. Asda (owned by Walmart) also donated £9m to the Trussell Trust, thereby positioning itself as a "hunger fighter" rather than a "hunger causer".
Start-ups are finding innovative food security solutions. In Costa Rica, Indigo Drones, a Costa Rica Founder Institute portfolio company founded by Sergio Ballester, provides aerial informatics support to farmers. Specialised drones offer mapping and crop-monitoring services, which help farmers to improve yields, reduce waste, and reduce fertilizer use. "The use of fertilizers and herbicides will not suffice to sustain the growing population," Ballester explains. "The application of these traditional, agricultural methods in tropical areas wastes too many resources, increases costs for farmers and is harmful for the environment due to the excessive use of chemicals."
Ballester is on a personal mission to protect the environment while helping to feed a growing world. "By 2020, the tropics will be growing 75 percent of the world's food supply. This is a demand Central and South American farmers will need help to meet. At present, they don't even meet their average yield predictions."
Ballester was recognised as an Innovator Under-35 by the MIT Technical Review in 2015. He launched three successful companies within five years, and today manages more than 150 employees across seven countries.
Whether by "Big Food" finding acceptable ways of sharing output and profits, by governments taking action to enable farmers to increase production, or thanks to innovative start-ups facilitating the aim, this development goal is achievable – with massive will on all our parts.
For its part, the UN is aiming to achieve transformative changes in food systems. Its Agricultural Transformation Pathways Initiative has focused on three pilot countries (China, Uruguay and the United Kingdom) developing ambitious and realistic pathways to the implementation of the SDGs in the agricultural sector. Its Changing Course in Global Agriculture project aims to promote capacity-building in developing markets, using local experts. This has been rolled out in three African countries: Kenya, Senegal and Ethiopia, with the goal of transforming agricultural sectors into larger and sustainable industries, moving away from subsistence into commercial farming.