If one region has dominated the discussions at the World Economic Forum, it has been Africa. That continent's diversity, contrasting fortunes, unique challenges, and ups-and-downs provide the world's best minds with plenty food for thought with nearly everybody weighing in with suggestions and policy ideas – some more esoteric than others.
Panels and workshops featuring African issues are amongst the most anticipated of WEF events if for no other reason that the greatest problems usually do attract the greatest minds.
However, this year, a sizeable shadow is expected to mar the proceedings as most experts agree that Africa is on the brink of a major slowdown due to depressed commodity prices. Alarm bells began ringing about a year ago as Nigeria struggled with poor economic results and questionable investment decisions undermined confidence. With industrial productivity and output levels stagnant or declining, business leaders became more vociferous in their criticism of President Muhammadu Buhari's administration.
Nigeria is often considered the canary down the coal mine of African economic performance – detecting anything toxic before it becomes lethal to others. It is this early warning that prompted the International Monetary Fund to express concern over the state of Africa's largest economy.
To be fair, not of all of Nigeria's woes are self-inflicted, though some may argue they could all have been averted. As Africa's largest oil producing and exporting nation, the almost 50% drop in oil prices that occurred in 2015 could not have remained without consequences. The country's currency, naira, lost about 10% of its value against the US dollar over the past twelve months. The Central Bank of Nigeria has moved to temporarily restrict imports in an attempt to ease the pressure on the country's currency reserves. This, predictably, led to an explosion in black market goods flooding the country along with rogue traders seeking opportunity.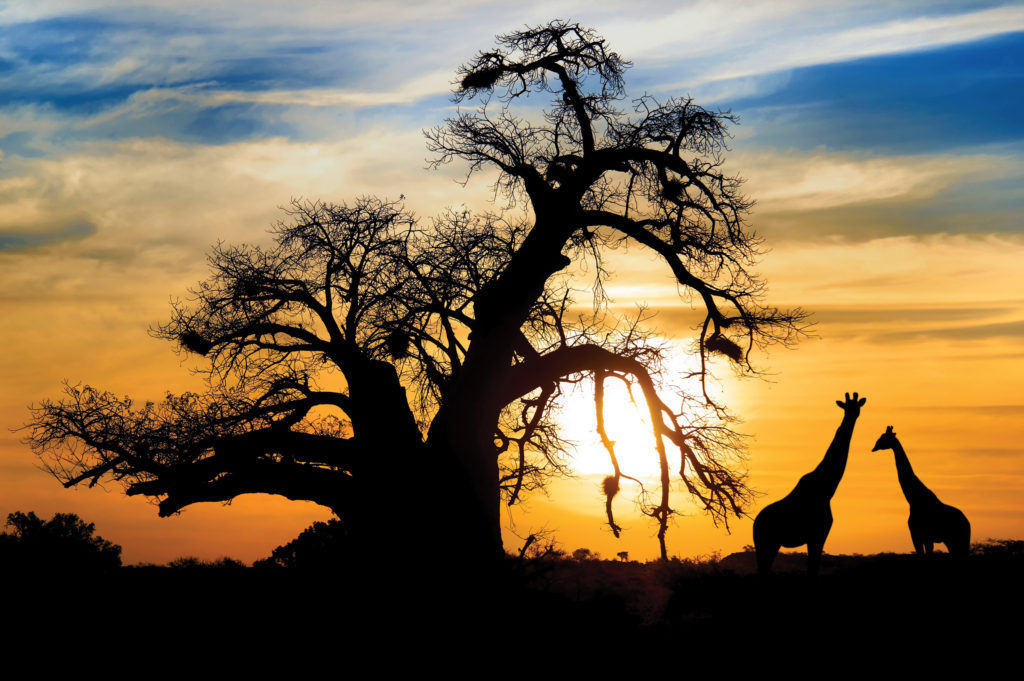 Wrong Turn
Meanwhile, on the rest of the continent, things are taking a wrong turn as well. Oil's price implosion has hurt Ghana where it conspired with an already weak currency to dampen an otherwise rosy economic outlook. Growing political unrest causes some concern with the administration of President John Mahama coming under increasing fire for his management of the country. Recently, the New Patriotic Party President Nana Akufo-Addo pleaded with the outside world to take notice of Mr Mahama's "abysmal" handling of the economy: "With every cedi that is stolen, a child is being denied an education; a farmer fails to obtain fertiliser; and a sick person is left to die. I fear for Ghana. I am frightened about the future the NDC [National Democratic Congress] is building for the young people of this country. It is a future of indebtedness; a future of hopelessness; it is a wretched future being needlessly created by a reckless government."
Strong words indeed, but the presidential hopeful appears to have struck a chord with many voters who sense unrest, not just in their wallets, but on the streets too as Ghana's erstwhile booming economy slowly grinds to a halt.
A similar scene appears to be playing out in landlocked Zambia, a copper-rich country that also finds itself beholden to the depressed market value of its natural resources. The recent boom has turned to bust, causing many Zambian businesses to falter. The government's latest attempts at arresting the slide have been welcomed, but may yet backfire with the central bank jacking up interest rates from 12.5% to 15.5% in a bid to curb runaway inflation. The consumer price index doubled in 2015, forcing the Zambian kwacha to lose half its value. The crisis is reaching such proportions that the government organised a national day of prayer to appeal to the higher powers for help in finding a way out of the country's economic predicament.
In hard times, the eyes of the continent's business world turn to South Africa for leadership. Sadly, the continent's southern wheelhouse has also lost its way with most of the population left wondering how little their rand is now worth. South Africa's growth has almost come to a lumbering halt, eroding cross-border business with traditional partners in the UK and US.
Areas of Hope
This time last year, analysts were confident that Chinese investment would keep South Africa's economy afloat. However, China's own domestic woes have seen imports from Africa decline by as much as 30% in a year's time. This prompted Antoinette Sayeg, IMF regional director for Africa, to announce that the momentum of Africa's economic growth cycle may be nearing its end.
There are, however, areas of hope for the Davos delegates to explore. For instance, African countries with links to France appear to be suffering significantly less than their non-Francophone counterparts. Former French colonies using the CFA Franc have their currency pegged at a fixed rate to the euro.
There is additional cause for optimism. Economist Yvette Babb from the Standard Bank said that while average growth rates are being pulled down by the South Africa, Nigeria, and Ghana, there still are more than a dozen African countries that register near double-digit growth. Ms Babb urges investors to look beyond GDP growth: "There are plenty companies that are thriving, from Burkina Faso to Malawi. Some ask whether the Africa Rising narrative is losing its shine. My standard answer is that sustainable development is much more complex than just that."
Ms Babb's reserved optimism is shared by several other experts who point to improvements in infrastructure, expanded trade partnerships, and the telecom revolution and argues that the continent's future may not be as sombre as some pundits now predict. They also claim the current belly flop in oil prices won't hit Africa as hard as is being anticipated. Oil producing nations may be losing out, but others depending on oil imports are enjoying a windfall.
The WEF has already labelled Ethiopia, Ivory Coast, Mozambique, and the Democratic Republic of Congo as some of the continent's brightest stars and pacesetters for trade and investment, possibly offering a blueprint for African economic development over the next twenty or so years. While out-and-out poverty is unlikely to be eradicated, there is an expectation that Africa can maintain above-average growth rates even if commodity prices fail to revert to their historical levels.