LIAM Griffin, CEO of London transport provider Addison Lee, is on his way to the South Pole.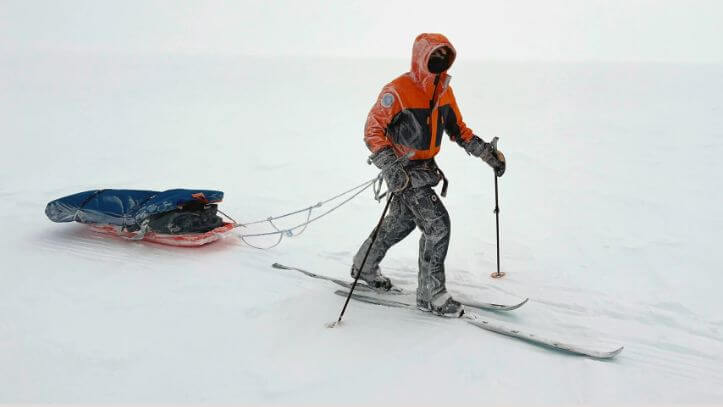 Griffin has previously completed the Le Mans 24-hour race and the Dakar rally. He headed south on December 30 to complete the journey started 100 years ago by his relative, Tom Crean. Griffin hopes to reach the South Pole today, January 12.
The voyage, organised by clothing company Shackleton and led by ex-SAS Captain Louis Rudd, sees Griffin and the team skiing the Last Degree to the Pole, a journey of some 100 miles.
With Antarctica having had its coldest November on record, and with seasonal temperatures falling to minus-50 degrees, the team will be glad of an extreme training course held before the trip in Iceland.
Griffin hopes to succeed where Tom Crean was unable to — he was cut from a 1911 attempt by Sir Robert Falcon Scott.  But Crean took part in two further expeditions, including Ernest Shackleton's fateful trip in 1914. On this expedition, ice trapped The Endurance for 12 months before it sank. The team had to evacuate via three small lifeboats, first rowing to Elephant Island before embarking on a 900-mile journey to South Georgia Island. Then came a climb over a mountain range and a 32-mile trek back to civilisation.